Discover More About Our City
Need more things to do in Coventry? Then come and explore the city with us and discover city secrets that only a few of us fortunate Cov folk have the pleasure of knowing! Also, find out what events are on this winter.
If you read on, you'll see why we should all be thinking of Coventry as one of the best upcoming cities!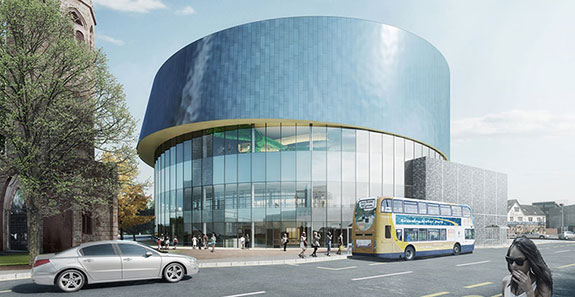 1
£37 million water park in progress
Yep, that's no exaggeration, its taking place outside of our office, so we're literally watching it happen!
Coventry is going to be the proud home of the most incredible new sports centre as of 2018, (so you've got a bit of time to get here!).
According to the council, the new building will be home to a "water park with slides, 25 metre swimming pool, gym, climbing wall, squash courts, dance studio and day spa".
The innovative, round building will even light up evocatively at night!
View the full album of artist's impressions and get ready for summer's full of holiday-style, poolside fun come next year!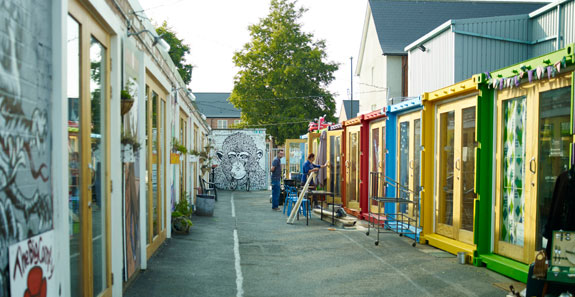 2
FargGo Village
Coventry's hidden gemstone has been thriving for over 2 years now, but there are still Coventry people amongst us who don't know what or where it is!!
You'll find it at the bottom of Far Gosford street. It's a cultural hub, full of independent shops, cafes, bars, eateries, performance spaces and food vans. It brings a new dimension of life to Coventry, with its aesthetic based loosely around that of London's Camden or Brick Lane. I say "loosely" because when you're there, it doesn't feel like it's imitating either of these places.
It is a truly magical, fun day or night out, where you can explore Coventry's subcultures in greater depth.
3
Midland Air Museum
One of the county's leading independent aviation museums. The Midland Air Museum is a unique aeronautical collection established in 1967, which many people do not seem to know about! Interested in jets and aircrafts? Then you must visit Midland Air Museum!
4
War Memorial Park
This is Coventry's premier park where you can go for a casual visit, or take part in one of the many events that take place throughout the year.