Through our mission, we are focused on Creating Better Futures. We cannot do that alone. We will work with our colleagues, students, stakeholders, partners, and communities to deliver impactful and measurable outcomes for societal advancement and inclusive growth.
Strategy enablers
Underpinning the four core themes of our 2030 strategy, we will implement value-adding activities via our key strategic aims.
People
We will prioritise and invest strategically in enhancing the knowledge, professional practice, and performance of our people.
Digital connectivity
We will enhance our connectivity, platforms and immersive learning solutions to deliver an integrated digital ecosystem that underpins our excellence in teaching and learning, research, knowledge exchange and global engagement.
Physical connectivity
We will enhance our interaction with the towns, cities and regions in which we are located, our physical estate and facilities, and our use of flexible and creative spaces.
Social impact
We will prioritise issues around place, working with anchor institutions and community organisations to respond to local needs and address specific challenges within our communities.
Sustainable development
Our activities will be at the forefront of advancements in addressing sustainability issues, and we will embed research and knowledge around sustainable development and social responsibility into our courses.
Institutional sustainability
We will be managed by good governance principles underpinned by sound risk management and processes, strategic investment and strong stakeholder relationships.
Measuring our success
Each of our strategic themes is fundamental to our success. They define our specific approach and the integrated actions we need to deliver, and are complemented by a series of key performance indicators and operational measures to support our qualitative goals.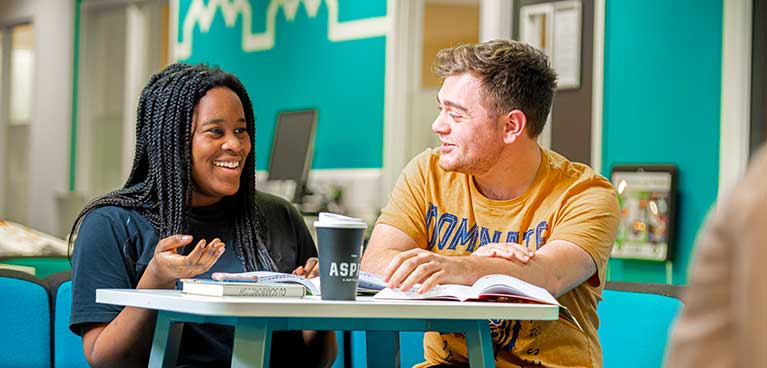 Our mission is to be a leading Education Group, recognised internationally for:
our educational pathways and delivery of blended learning at scale
our focus on challenge-led research and the excellence of our research institutes
the scale and impact of our innovation ecosystem
our global presence, profile and reputation through the development of our engagement platforms, collaborative partnerships and alliances and the scale of our global mobility and employability provision.