Biomedical and Forensic Sciences
Our biomedical and forensic science courses could lead to an exciting career in medical research, drug development, healthcare or solving crime.
You can expect a well-equipped suite of analytical and biological laboratories where you can gain hands-on experience using industry-standard techniques*.
We're ranked No.1 in the Midlands for career prospects in Biological Sciences in The Times Good University Guide 2021.
You'll receive support applying for placements* in laboratory and industrial settings to gain crucial real-world experience.
Biomedical Science is accredited by the Institute of Biomedical Science (IBMS).
Applied Biomedical Science is approved by the Health and Care Professions Council (HCPC).
Biological and Forensic Sciences, and Human Biosciences are accredited by the Royal Society of Biology (RSB).
Our Biomedical and Forensic Sciences facilities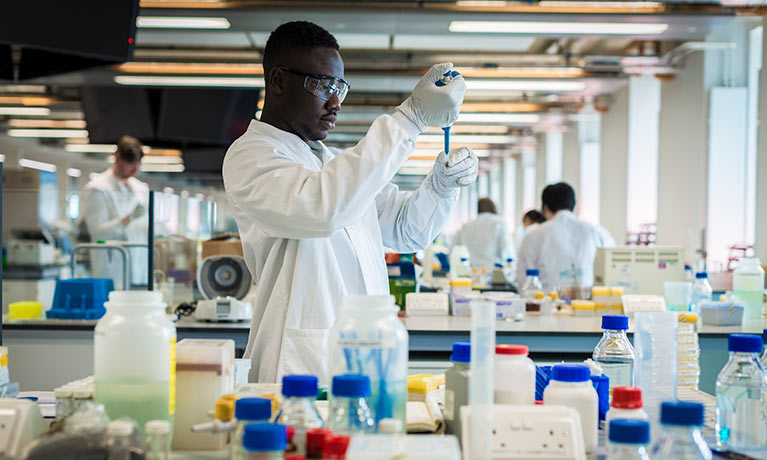 SuperLab
The Alison Gingell building contains a state-of-the-art SuperLab. The lab's facilities include equipment for microscopy, DNA analysis and forensic testing.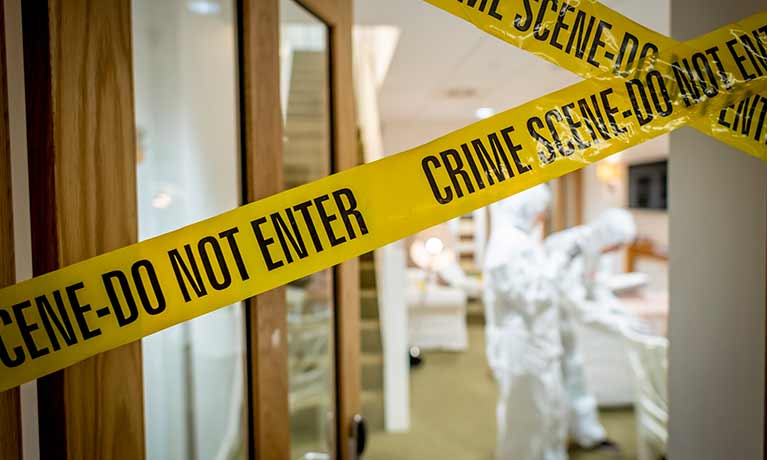 Community houses
Forensic science students can practise a variety of techniques, such as blood spatter analysis, at our community houses, to build forensic evidence and records and oversee investigations.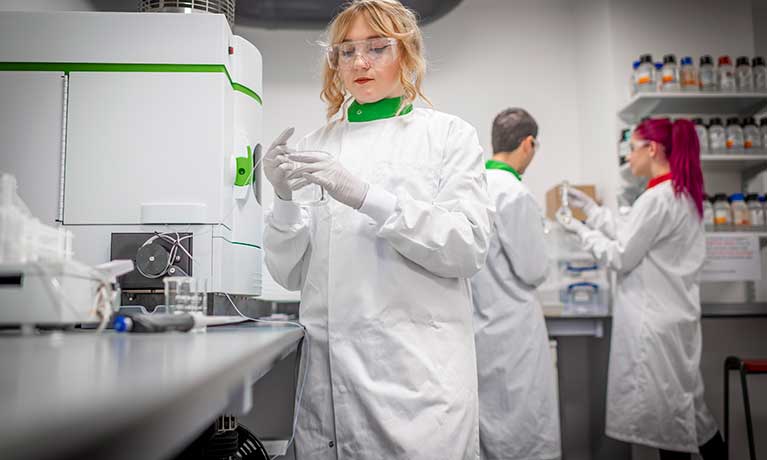 Analytical Chemistry suite
This is where you can apply your practical and theoretical knowledge to real-life working scenarios. We use a new generation chromatography technique to analyse products ranging from pharmaceutical agents, to cosmetics, drinks and toxins.
Disclaimers

Facilities, shows or events mentioned on this page may not be relevant for every course. Please check individual course pages for specific details regarding what facilities, shows or events are available for each course.
Please note that any opportunities or experiences referred to on this page may be subject to additional costs (for example travel, visas and accommodation), competitive application, availability and meeting any applicable visa requirements.
Staff may be subject to change.
The majority of our courses are formally recognised by professional bodies. This means that the courses have been reviewed and tested to ensure they reach a set standard. In some instances, studying on an accredited course can give you additional benefits such as exemptions from professional exams.
Accreditations and memberships shall be renewed in accordance with the relevant bodies' standard review process and subject to the university maintaining the same high standards of course delivery. If the accreditation of any of our courses change, we will notify applicants and students as soon as possible. Please check the relevant course web page for up-to-date information on the current status of individual course accreditations.
The university may deliver certain contact hours and assessments via emerging online technologies and methods across all courses. The form of delivery will be determined in accordance with government and public health guidance. Whether on campus or online, our key priority is staff and student safety.
Due to the ongoing restrictions relating to COVID-19, some facilities (including some teaching and learning spaces) and some non-academic offerings (particularly in relation to international experiences), may vary from those advertised and may have reduced availability or restrictions on their use.