My placement at Avast Software
Aerospace Technology student Nathaniel Robinson is currently on placement (2020) at Avast Software S.r.o in Prague. Avast has over 1,700 employees and is one of the largest security companies in the world, using next-gen technologies to fight cyber-attacks in real time.
What does your role involve and how are you utilising your academic studies?
My position is QA/Automation Engineer. This involves automation tests for UI (User Interface) coded in Swift and the manual testing of apps on the latest mobile devices
I have also started shadowing the Linux Systems team with a focus in BE (Backend) just to give me a better understanding of how other parts of the company work, and to expand my programming skills, which is based in python.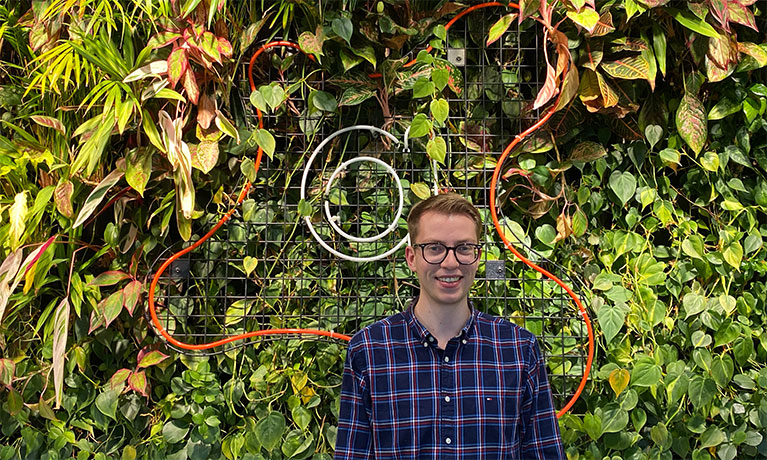 Although I'm studying Aerospace Technology, the course has many cross-overs, as the aerospace industry is constantly changing to become more software and programming orientated. In terms of my academic studies, my placement role involves problem-solving, data analysis, programming and project management, which are all applicable to my studies. I am also working on a potential project in collaboration with Avast employees, which I can use as my final year dissertation.
What do you think you've learnt whilst on placement
University can only teach you so much about the real world, and I feel that I have developed so much more beyond my two years of academic learning in just six months on placement.
I was a bit of a slacker during my first two years of study. I am now giving 110% every day. I have learnt a lot about myself, having realised that I am eager for knowledge and data. Since starting my position I have actively taken on more responsibility, which has provided me with a lot of skills, opportunities and personal development.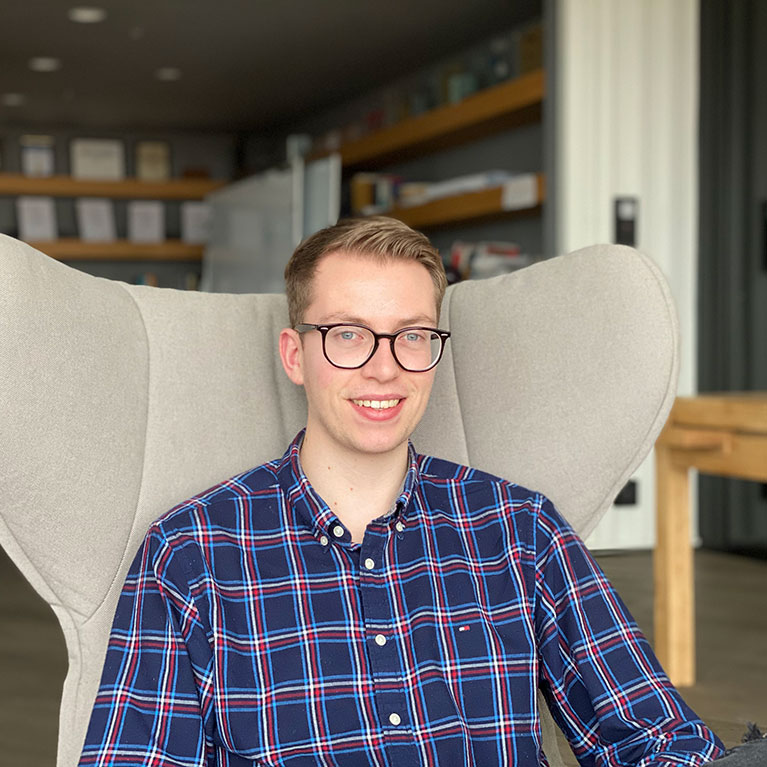 The additional benefit of going outside your comfort zone is finding new doors to be opened. I have come to realise that with this job, I will have the opportunity to apply for future jobs I couldn't have before.

Nathaniel Robinson Aerospace Technology BEng student
In saying that, I have already been told that I am welcome back at Avast after Graduation, and I can go to the local office wherever I will be living or remotely work, which is great as I don't see myself working in the UK!
What would be your advice to a student considering a placement?
My advice is to go do something you are really interested in. For me, I have always had an interest in software engineering, so Avast was a perfect choice. Additionally, try to fully understand what your possible role will entail. I had a few offers that were just focused on making reports with little responsibility. This is why I chose the most challenging offer, one that gave me the most responsibilities and duties.
Ensure you make the most of the placement support available by the university's Talent Team. They helped me by looking at my CV and covering letter, which helped me gain eight interviews and four offers! Also check out the Centre for Global Engagement who can help with Erasmus funding. The Erasmus programme provides the additional benefit of being able to experience a different culture, living in another country and making lifetime friends. Prague and my workplace are extremely diverse and you should consider the multitude of cultures available to experience before applying for placements.
I am very lucky to have the potential of working part time at Avast during my final year, under the condition that that my degree comes first. I have learnt so much, including how a great company such as Avast can benefit its employees for the better.