Forensic science facilities simulation

Experience crime solving scenarios by studying, learning and carrying out a range of forensic science techniques at our new Alison Gingell Building using the latest technology.
Students have the opportunity to apply their practical and theoretical knowledge to real life scenarios within the forensics industry at Lab+.
Students prepare real-life samples including soil, food, tablets, and plastics and then develop the correct protocol for their analysis. This means that our graduates have acquired the skill sets required for industrial work or further study, such as a masters or PhD research.
We also use highly specialised instruments such as the video spectral comparator (VSC) to examine 'questioned' documents such as counterfeit money, forged documents and handwriting.
Learn
how forensic science helps us to prepare evidence of criminal activity in assult, fires and forgery.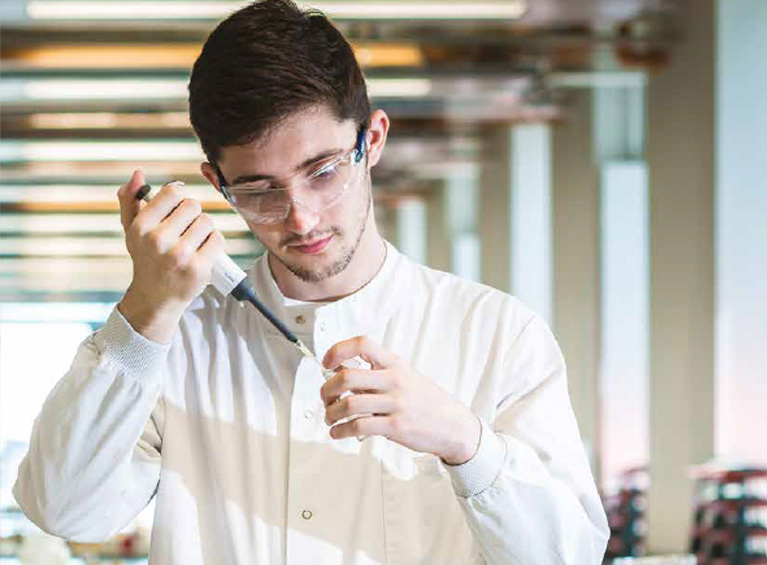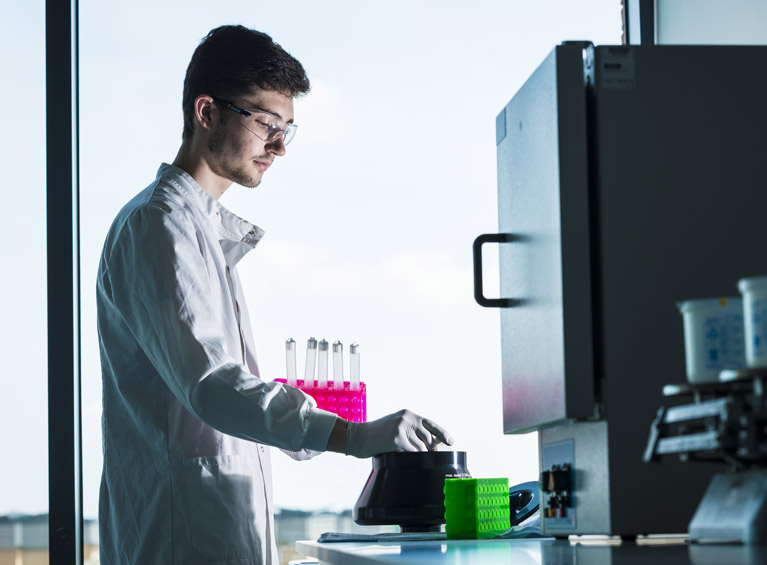 Study
cells, bacteria, blood clots and body fluids and work with the NHS on real clinical samples.
Lab+
Our Lab+ has the capability to accommodate up to 250 students at once and features the latest audio visual learning aids which help us to make sure that we have consistency between classes and more opportunities for students to learn and explore together. This makes us one of the largest educational laboratory providers in the UK.
Our laboratories are well equipped with advanced technology.
The course gave me the theoretical knowledge and invaluable laboratory skills that has enabled me to progress onto a PhD programme and focus on research.

James Dayus BSc BSc Human Biosciences, (Graduate)