Professor Juliet Simpson
MY RESEARCH VISION
My principal interests are in three areas: how ideas and reputations of art are created by artists and for their publics – how perceptions and meanings of art shape cultural identities and values, including in creating ideas of modern 'national' and 'transnational' cultural identity. Second, is the role of visual art in developing new visual and sensory imaginaries, particularly in how we envisage, communicate and transform bodily, material and 'subjective' experiences. Third, my current research focuses on developing understanding of the processes by which art is implicated in how we image, retrieve and re-imagine personal and collective memory via objects, texts and in transforming museum contexts.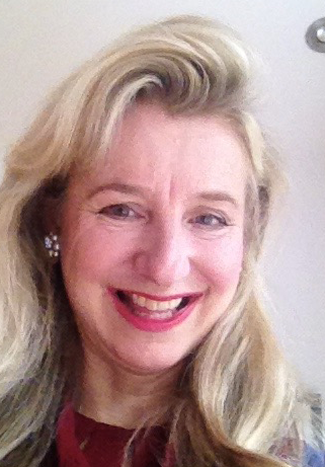 Professor of Art History, Chair of Visual Arts Research
Building: Graham Sutherland
Room: GSG12
BIOGRAPHY
Professor Juliet Simpson gained her MA Hons (First Class), in Art History from the University of St. Andrews and her doctorate (DPhil) in the History of Art at the University of Oxford. She has taught at the Universities of Reading, Aberdeen, Oxford, and most recently as Professor of Art History and Visual Culture, at Buckinghamshire New University, UK.
Professor Simpson is an internationally-recognised expert in research and scholarship in European art, visual culture and art criticism of the nineteenth and twentieth centuries. As well as her publications in this field, she has collaborated with world-leading universities, museums and galleries, including with the Ashmolean Museum, Oxford, Musée d'Orsay, Paris, Ateneum Art Gallery and Museum, Helsinki, National Galleries of Scotland, Edinburgh and The National Gallery, London. She has held numerous awards, including a Leverhulme Research Fellowship in conjunction with a Visiting Scholarship at Wolfson College, University of Oxford; AHRC Research Fellowship award and won grants from the British Academy, CNRS, Paris and Paul Mellon Centre for Studies in British Art. Current collaborations include with The National Gallery, London and an international network of scholars and curators for a publication and related symposia on 'Art and Northern European Identities from the 1860s to the 1930s'. Professor Simpson is a Fellow of the Royal Society of Arts and Academic Art History Consultant for Compton Verney Museum, Warwickshire, UK.
SELECTED OUTPUTS
Simpson, J. (1999) Aurier, Symbolism and the Visual Arts. Frankfurt-Bern-Oxford: Peter Lang
Simpson, J. (2001) Jules Flandrin(1871-1947): the Other Fin de Siècle. Oxford: Ashmolean Museum
Adlam, C., and Simpson, J. (Eds.) (2009) Critical Exchange: Art Criticism of the Eighteenth and Nineteenth Centuries in Russia and Western Europe. Oxford: Peter Lang
Simpson, J. et al. (Eds.) [forthcoming] 'Primitive Renaissances: Northern European and Germanic Art at the fin de siècle to the 1930s'. New York: Ashgate
Simpson, J. [forthcoming] Art, Press and Publics in 'Fin-de-Siècle' France. Oxford: Oxford University Press
Simpson, J. (2005) 'Symbolist illustration and visual metaphor: Remy de Gourmont's and Alfred Jarry's L'Ymagier'. Word and Image 21 (2), 150-168.
Simpson, J., and Adlam, C. (2009) 'Relative Values? Ideas of 'Real' and 'Symbolic' Worth in Fin-de-Siècle Art Criticism'. in Critical Exchange: Art Criticism of the Eighteenth and Nineteenth Centuries in Russia and Western Europe. Ed. by Adlam, C., and Simpson, J. Oxford: Peter Lang, 99-112
Simpson, J. (2010) 'The Décor of Dreams: Gauguin, Aurier and the Symbolists' "Vision"'. in Visions: Gauguin and His Time (Van Gogh Studies). Zwolle: Waanders BV, 31-45
Simpson, J. (2011) 'Edmond de Goncourt's Décors – Towards the Symbolist Maison d'art'. Romance Studies 29 (1), 1-18. Available from http://dx.doi.org/10.1179/174581511X12899934053202
Simpson, J. (2011) 'Whose History? Art History and the Nation State in Early Third Republic France'. in Institutions and Power in Nineteenth-century French Literature and Culture. Ed. by Evans, D., and Griffiths, K. Amsterdam-New York: Rodopi, 237-48
Simpson, J. (2013) 'Aesthetic Traffic: Mallarmé and the English Art Connection'. in Allers-retours: Cultural Exchanges between France and the UK. Ed. by Watts, A., and Guyon, L. Newcastle: Cambridge Scholars Press, 136-149
Simpson, J. (2013) 'Bourget's Oxford Aesthetes: Towards Decadent Cosmopolitanism'. Comparative Critical Studies 10 (2), 183-95.