Generations: Online Preview of Coventry's Roma Community Exhibition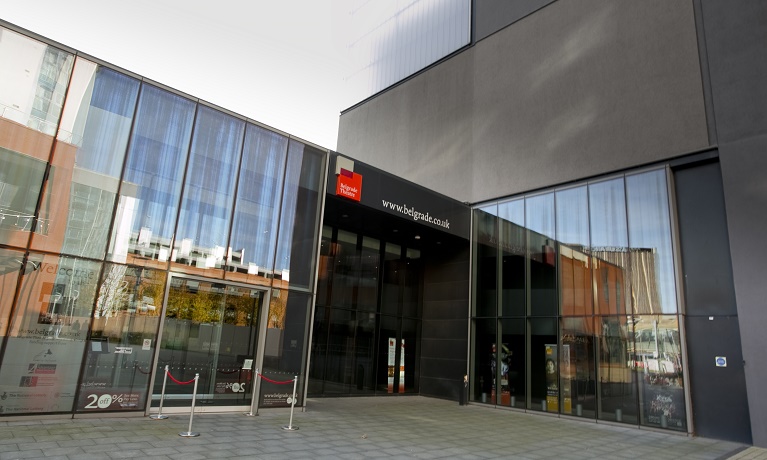 ---
Friday 17 April 2020
Press contact
---
Coventry University's Centre for Dance Research (C-DaRE) has teamed up with the Belgrade Theatre to host a taster of an exhibition spotlighting Coventry's Gypsy Roma Traveller (GRT) community.
The exhibition, entitled 'Generations', was scheduled to be held at the Belgrade following International Romani Day, but was recently postponed until later this year due to the COVID-19 pandemic.
The online taster provides a glimpse at some of the images of Coventry's Roma families, taken by photographers Antony Weir and Georgia Bond.
The photographers have worked with the team on ongoing initiatives which form part of the RomArchive project; 'Generations' is part of an extensive programme of events organised by C-DaRE to tackle barriers faced by Roma people both internationally and locally.
Included in the programme was an event organised by C-DaRE Research Fellow and Lead on the RomArchive project Rosa Cisneros entitled 'Welcoming Culture in Universities – Awareness of Gypsy Roma Traveller's Culture.' The workshop saw GRT academics, artists and policymakers come together to explore future avenues for opening access to Higher Education for GRT communities.
Attendees presented their national advocacy work for GRT communities and shared insights into their personal experiences of stereotyping and barred access.
A blog, written by attendee Ruby-Leigh Smith, is now available on the Coventry University Research Blog (CURB).
The programme continues to open up dialogues around the experiences of Roma people in the local community.
View the online exhibition taster on the Belgrade Theatre website.
Learn more about the RomArchive Project.