Novel respiratory rate measurement technologies could play a key role in the early diagnosis of severe illness in COVID-19 patients.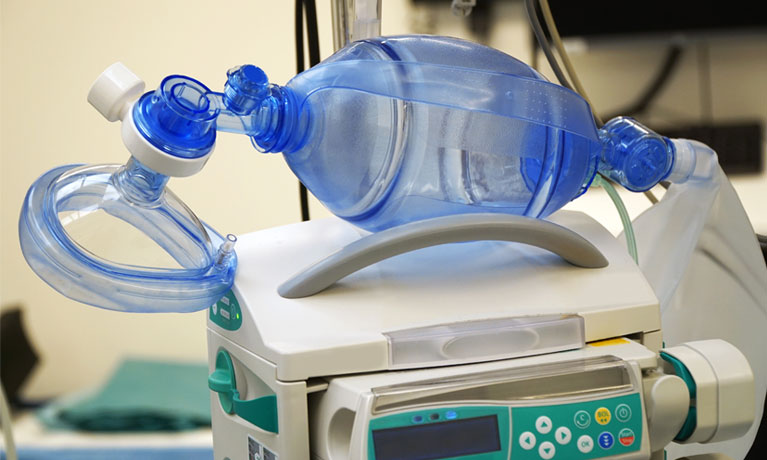 ---
Friday 22 May 2020
Press contact
---
A large percentage of people who have contracted COVID-19 have only suffered mild symptoms, allowing their bodies overcome the virus in home quarantine. However, when patients' symptoms worsen, it is critical for them to seek immediate medical and potentially life-saving care.
Therefore, the early diagnosis of severe illness caused by COVID-19 for home-quarantined patients has become an urgent global clinical need, with the delay in timely diagnosis and treatment proving to be a major cause of high mortality for those with the virus.
A team of researchers currently working at Coventry University's Centre for Intelligent Healthcare recently published a review paper on respiratory rate (RR) measurement technologies. They have identified that novel technologies could play a key role in the early diagnosis of severe illness, providing healthcare professionals with the vital time to make lifesaving decisions.
This research, which has identified the opportunity to improve the accessibility and reliability of RR technology, is the first part of the process of developing novel healthcare technology at the Centre for Intelligent Healthcare. Such technology could be critical to identifying and managing severe illness in home quarantined COVID-19 patients.
This is demonstrated in the case as reported by London CNN on Saturday 2 May 2020, London CNN reported that an elderly man with COPD (chronic obstructive pulmonary disease) had defied the odds by making a full recovery from COVID-19 with the help of his son's watchful eye in home quarantine. By tracking his father's vitals with shop-bought equipment, the patient's son helped a GP - who could not visit the patient due to the lack of personal protective equipment (PPE) - to identify a secondary lung infection, which left untreated could have resulted in a devastating outcome.
"Applying state-of-the-art technologies in the monitoring of COVID-19 patients could improve the diagnosis of severe illness in COVID-19 patients. By making state-of-the-art technology available for mass markets could improve the detection and monitoring of home-quarantined patients, generating wide societal impacts to COVID-19 patients, their families, the clinicians and NHS"
Dr Haipeng Liu, Research Fellow in Prototype Design, Testing and Regulation, Centre for Intelligent Healthcare.