Paving the way for digital railway in the UK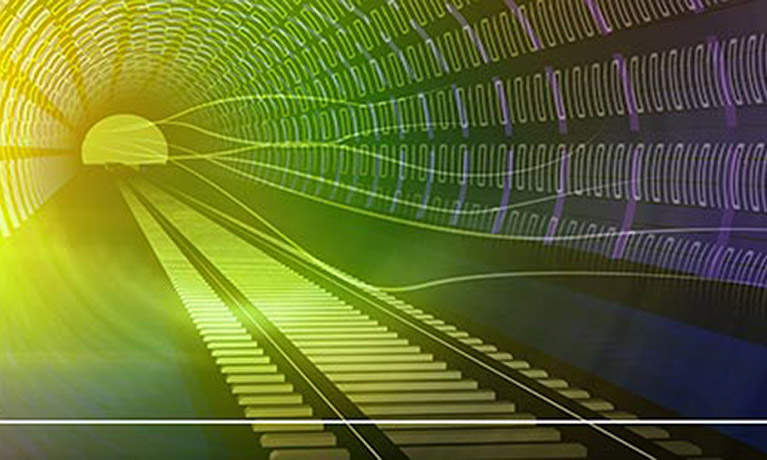 ---
Monday 02 January 2017
Press contact
---
The Centre for Business in Society (CBiS) is thrilled to announce a new collaboration with Network Rail, Virgin Trains, Serco, Alstom Transport, ID Computing and the University of Oxford, aimed at creating a data-driven system-view of the railway infrastructure.
This research is a live trial of the rail industry's desire to use sensors fitted to passenger trains to measure the system interactions between train and infrastructure. Its outcomes will therefore support a greater understanding of those interactions at a system level and a move from a find and fix culture to predict and prevent intelligence.
This comes at a time when passenger numbers have doubled since the mid-1990s and are set to double again over the next 25 years. Whilst this is no doubt a success for the railway industry, it also inflicts challenges to the existing infrastructure. Parts of the network are already operating at, or beyond limits and trains into and between major cities across the UK are frequently overcrowded at peak times.
Over the years, several efforts have been made by the railway industry to condition monitor their infrastructure effectively. This project is the next step in understanding the benefits of condition monitoring and delivering this intelligence into the asset management policies and to the front line staff those job it is to keep the railway operating. Network Rail has invested in the fitting of equipment for data collection and is now investing into the research that will inform a data analysis strategy, as well as provide business and industry benefits and most importantly deliver a safer more reliable railway for the passengers.
Led by Dr Alexeis Garcia-Perez from CBiS, including including Dr. Amritpal Slaich and Dr. Solon Magrizos, the Data in Society research team has a fast-evolving, ongoing collaboration with the railway industry.
The research requires an innovative approach to data analysis which looks beyond the infrastructure for which data is being collected to do a more comprehensive analysis as part of the rail system. This firmly positions Coventry University in the group of academic institutions leading railway research in the UK.

Dr Alexeis Garcia-Perez
We are really encouraged to get industry buy in to creating this data hub at Coventry, where we will eventually be able to share system data to enable innovation to happen at all levels of the industry and support the university sector in its railway research.

Simon Taylor, Chair of the Systems Review Panel for Network Rail's London North Western Route
We have installed network monitoring equipment on our Pendolino trains in support of this initiative which we believe will benefit all users of the west coast route. With the data this equipment gathers, we will be able to identify and address potential infrastructure failures before they worsen, avoiding potential delays to services.

Adrian Bullock, Fleet Project Manager at Virgin Trains on the west coast