CBiS Research Seminar Series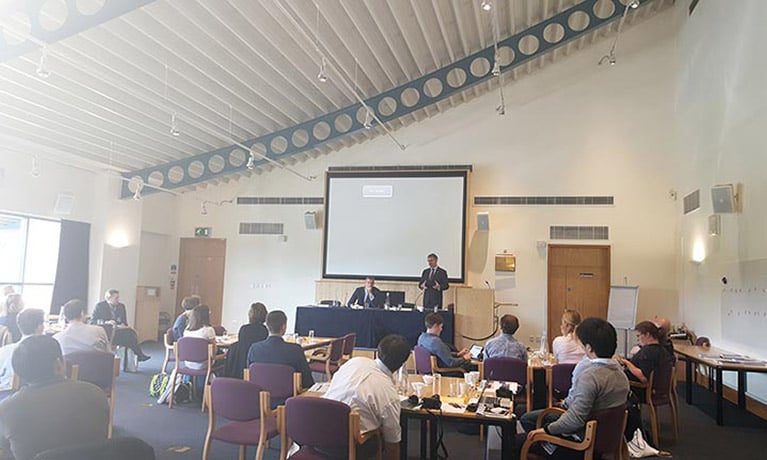 ---
Tuesday 05 July 2016
Press contact
---
The research seminar series in the Centre for Business & Society (CBiS) provides an opportunity for staff and students to broaden their networks and hear about the research expertise of academics from around the world. The seminar series which runs throughout the academic year aims to invite speakers to the Faculty of Business & Law (FBL) to talk about their research which has synergies with the core themes and objectives of CBiS.
These seminars provide the opportunity for academics and students to network with experts from outside Coventry University, learn about other relevant research projects, methodologies and approaches. The topics of these seminars are broad ranging, reflecting the broad range of interests and expertise in the centre, which are typified by our research clusters. In 2016, CBiS has been delighted to hear from scholars on topics from the Northern Powerhouse, sustainability in post-conflict Freetown (South Africa), to the importance of housing and neighbourhood resources for urban microbusinesses. Our seminars also include internal speakers, organised by our dynamic group of PGR students, enabling staff and students to learn about research being undertaken by CBiS and also more widely within FBL.
If you would like to participate in our next series of seminars, or if you would like to attend, please feel free to get in touch for more details.
Email us:
Follow us: