Security and conflict researcher awarded place on prestigious leadership programme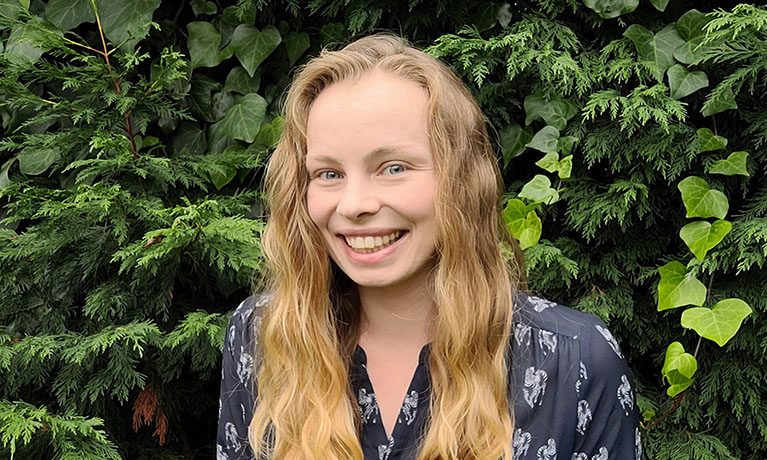 ---
Thursday 31 August 2023
Press contact
---
A Coventry University researcher has gained a place on a prestigious fellowship programme run by one of the most influential leadership institutes in the world.
Dr Bianca Slocombe, Assistant Professor within the Centre for Trust, Peace and Social Relations (CTPSR), has been accepted onto the Rising Leaders Fellowship programme by the Aspen Institute UK, which focuses on understanding diverse leadership styles and reconciling differences.
Aspen is a global institution which has been inspiring and empowering leaders around the world for over 70 years, helping the next generation of upcoming leaders to transform both themselves and impact society.
Dr Slocombe was nominated for being an outstanding expert in the field of security, being willing to tackle a variety of challenges, and inspiring others to break boundaries in addressing complex questions related to security and conflict.
Dr Slocombe's research spans the security domain and some of her recent projects explore topics such as the prosecution of extremists in the UK, the attractiveness and vulnerability of terrorism targets in the UK, and security concerns with forthcoming sustainability technologies. Her background is in psychology and behavioural science, and experimental and statistical methods.
Before joining Coventry University, Dr Slocombe completed her PhD at Macquarie University, Sydney, Australia, which focused on the role of sacred values in conflict, demonstrating that making someone question the validity of a rigid belief may reduce their willingness to act violently in its name.
Dr Slocombe says: "It is a privilege to work in CTPSR, across so many interesting and important projects, and to learn from such a diversity of talented colleagues. Meaningful connections with policy and practice communities mean that our research is put to use, creating real impact in communities in the UK and internationally. This fellowship will provide new opportunities to be challenged and to challenge others, with a view to improve my critical leadership skills and grow connections. I am honoured to be considered a future leader in this field."
This is an excellent opportunity for Bianca to build the relationships, skills, and trust that will be needed as she develops as an emerging leader in security. The Rising Leaders Fellowship is a testament to Bianca's early career successes and will provide significant opportunities for growth and impact as she develops in her career.

Professor David McIlhatton, Institute Director for Peace and Security, Coventry University
A well-deserved recognition for Bianca, who is an intensely practical, talented, relevant, cross-disciplinary researcher and a role model for other early-career academics. It's great to add the Aspen experience to the existing strengths in the university's Institute of Peace and Security.

Professor Mike Hardy, Institute of Peace and Security, Centre for Trust, Peace and Social Relations, Coventry University
Learn more about research by the Centre for Trust, Peace and Social Relations (CTPSR).