Low Carbon Solutions: Coventry University showcases its latest research technologies and skills training at industry-leading event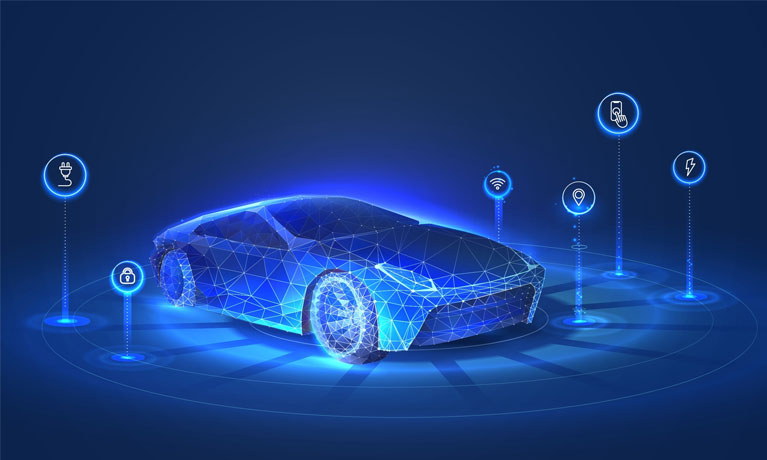 ---
Monday 04 September 2023
Press contact
---
With UK industries and organisations now facing the realities of the challenges presented by the 2050 net zero target, Coventry University academics are working on various projects to deliver clean mobility solutions and electrification skills training.
Coventry University has one of the largest portfolios of clean mobility projects in the UK, dedicated to discovering new research, innovation and solutions for reducing carbon emissions and supporting sustainable economic growth.
Experts within the university's research centres for E-Mobility and Clean Growth, Manufacturing and Materials and Future Transport and Cities will be showcasing their latest technological innovations at the UK's largest low carbon event, the Cenex Low Carbon Vehicle Event (LCV), on 6-7 September at UTAC Millbrook.
Cenex LCV provides a strategic platform for achieving key technical, policy and infrastructure initiatives.
Each year we are delighted to attend Cenex LCV and Cenex CAM, which offers our researchers and business experts the opportunity to showcase the university's commitment to addressing global challenges in future transport technology.

Our research develops practical and effective clean energy solutions as we look to the future of advanced manufacturing and engineering, transport design, advanced low carbon propulsion systems and connected and autonomous automotive solutions.

Cenex LCV is exactly what the UK needs, bringing the key players together to ensure that the tipping point for net zero shifts firmly in the right direction.

Professor Carl Perrin, Institute Director for Clean Growth and Future Mobility, Coventry University
Various Low Carbon Vehicle (LCV) and Computer Aided Manufacturing (CAM) innovations will be spotlighted at the event, including:
Cost effective and safe solutions to test thermal management systems for lithium-ion batteries
Smart cell expertise to support the rapid prototyping of new batteries and unlock their full potential
Hydrogen energy research which improves hydrogen fuel cell and electrolyser technologies to enhance the performance and durability of hydrogen fuel cells and accelerate manufacturing processes
Connected and automated mobility research which develops intelligent connected vehicle technology to transform the way that people and goods are moved by replacing some, or all, of the driving tasks
AirOne, a first-of-its-kind urban airport which encompasses a passenger drone and showcases the university's National Transport Design Centre's expertise in human factors, which puts user experiences at the centre of future transport designs
Digital twins which are driving net-zero trade in rural, emerging markets through electric delivery trucks.
In addition to the technological showcases, university business experts will exhibit the Electric Revolution Skills (ERS) Hub, an integrated digital platform which provides access to training, development and jobs for people involved in power electronics, machines and drives.
The Hub empowers firms to understand what skills are needed through a body of knowledge and a cutting-edge skills diagnostic tool.
Coventry University's participation in the Cenex LCV event underscores its pivotal role in driving the low carbon revolution in the automotive industry and beyond.
---
Find out more about our Clean Growth and Future Mobility research at the Cenex Low Carbon Vehicle Event.
---
Clean Growth and Future Mobility Research
Discover how Coventry University is tackling global challenges through research and innovation.