Coventry University working with Coventry City Council to promote transport technology innovation in the region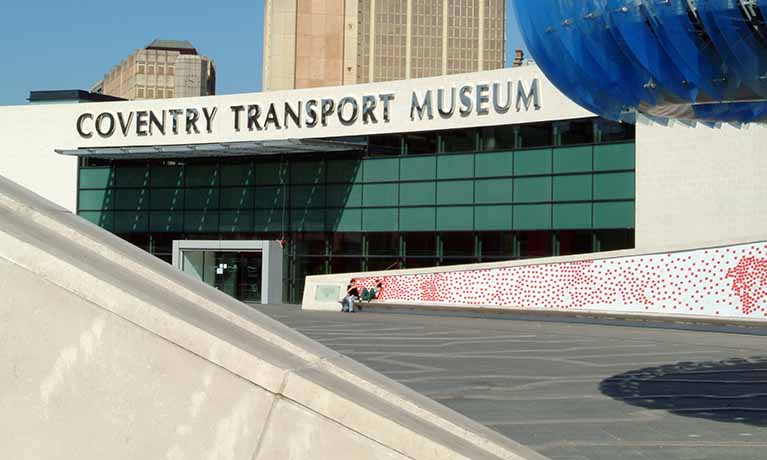 ---
Tuesday 15 June 2021
Press contact
---
Coventry University's Institute for Future Transport and Cities (IFTC) is working with Coventry City Council and key stakeholders to showcase Coventry and Warwickshire's world-leading transport innovation and rich heritage in mobility and transport design.
The initiative, Our Future Moves, will run from 17 July 2021 to summer 2022, and will open at the Coventry Transport Museum on the same day as MotoFest.
A 12 month series of events will be taking place, including technology demonstrations and thought leadership days with specialist insight talks on topics including cybersecurity, transport accessibility, and gender and transport.
It will feature a diverse range of exhibits that highlight the region's pioneering work in transport innovation – from autonomous vehicles to one person submarines.
IFTC's experts will be showcasing their vision of how futuristic cities may look, promoting safe, sustainable and accessible transport systems. IFTC will also explore future growth of the sector and encourage young people to consider careers in future mobility and Coventry University students will be presenting their final year projects.
The interactive exhibition will envision how future cities may look and explore how pioneering developments in transport and technology could affect the environment and the way we live.
IFTC is very excited to have the opportunity to demonstrate the role that we are playing in ensuring that the Coventry and Warwickshire region remains at the forefront of global transport innovation. I encourage everybody to come and see how we are working towards our vision of safe and sustainable transport fit for the cities of the future.

Kevin Vincent, Director of the Centre for Connected and Autonomous Automotive Research and IFTC's curator for Our Future Moves
I am sure that Our Future Moves will be of great interest to businesses, both in the Coventry and Warwickshire region and beyond. Coventry University has a long history of successful transport innovation, making us an ideal partner for the transport sector at large. I am sure that Our Future Moves will provide an insight into how engaging with the university could help support businesses offering mobility products and services as the industry negotiates this very exciting period of change.

Paul Fairburn, Director of the Innovation Ecosystem, CU Services Ltd
Our Future Moves is being delivered by IFTC alongside Coventry City Council and Warwickshire County Council, WMG at the University of Warwick, Culture Coventry, Coventry and Warwickshire Local Enterprise Partnership, City of Culture Trust, Transport for West Midlands and MotoFest.