New report calls attention to the range and contribution of creative freelancers in the UK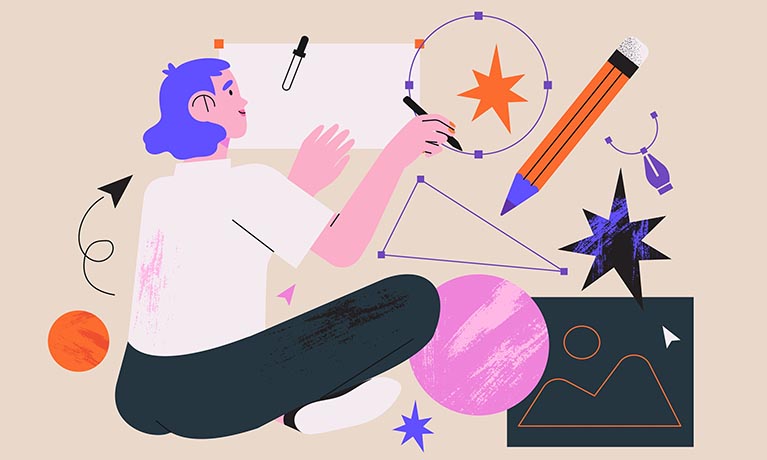 ---
Wednesday 01 September 2021
Press contact
---
Creative United, a support organisation for the cultural sector, has published a report 'Mind the Understanding Gap: The Value of Creative Freelancers' based on timely research led by Coventry University's Centre for Business in Society. The report sets out how the varied workforce of creative freelancers in the UK contributes significantly, and in many ways, to local and national economies, communities, and culture.
Following a turbulent time for creative freelancers during the Covid-19 pandemic, the report highlights that the role and contribution of creative freelancers in the economy, to society and to places remains poorly understood and under-represented. Based on over 100 hours of interviews with creative freelancers, the research recognises, describes, and classifies types of creative freelancers across the creative and cultural industries. The report proposes a typology to better present the range of creative freelancers, the characteristics that define their business motivations, and their modes of working. These types are:
Creative Entrepreneurs
Creative Contributors
Creative Work-Life Balancers
Precarious Projecteers
Creative Ecologists
Community Creatives
This typology aims to help national government, creative and cultural sector institutions, and local place-based policy makers to build a policy environment that is better designed and funded to support, raise, and sustain the contribution made to place, economies, and culture by this critical workforce. The report outlines a number of policy implications and recommendations based on the typology.
The research was commissioned from Coventry University and the Warwick Institute of Employment Research by Nesta's Creative Industries Policy and Evidence Centre. The report has been produced by Creative United in partnership with Coventry City of Culture Trust, London Borough of Waltham Forest and Northumberland County Council.
Much of the lifeblood and innovation of our cultural and creative industries is drawn from a talented and substantial range of creative freelancers. At the leading edge of new ways of working, too often their cultural, economic and social contribution goes unrecognised and is achieved in the face of precarious working conditions. The aim of our research has been to draw on the lived experiences of creative freelancers, making these tangible in a manner to achieve a policy environment that is better designed and funded to support, raise and sustain the contribution of this critical workforce.

Professor Nick Henry, Centre for Business in Society, Coventry University
The creative freelancer workforce underpins our much-lauded creative and cultural industries, yet their position remains precarious. We at Creative United have published this report with the hope that the typology holds traction with creative freelancers and acts as a must-read for those who care about this sector's continued success, highlighting the ways in which we can collectively invest, fund and support this critical workforce.

Mary-Alice Stack, CEO of Creative United