New Coventry University online self-management programme successfully supports the well-being of people living with long Covid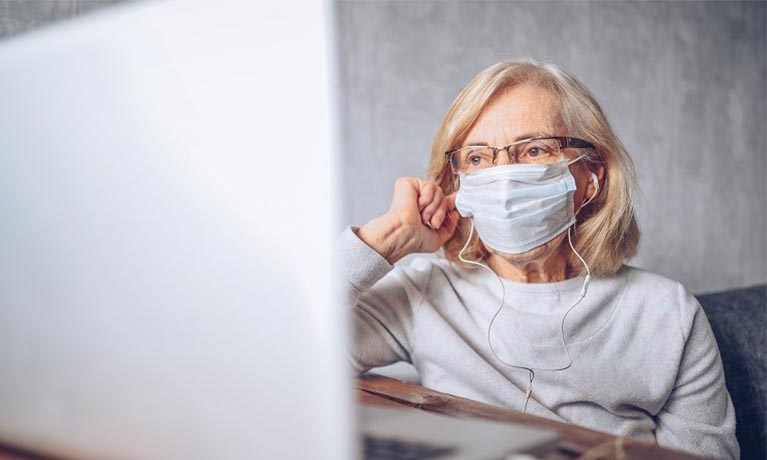 ---
Thursday 16 December 2021
Press contact
---
Researchers from Coventry University's Centre for Intelligent Healthcare (CIH) working alongside social enterprise Hope For The Community (H4C) and collaborators Atrium Health Coventry have seen promising early findings from their programme supporting people with long Covid.
A pilot of the innovative, free online self-management programme is in progress, with 89% of those taking part reporting improved mental well-being.
Long Covid refers to symptoms that develop during or after an infection consistent with coronavirus that continue for more than 12 weeks and are not explained by an alternative diagnosis.
The course, which is one of many offered as part of the Hope Programme, enables long Covid patients to come together in an online environment and engage in interactive activities and forums. It also encourages participants to record symptoms they experience, track their recovery and provides access to the support of trained facilitators from Atrium Health, a specialist rehabilitation centre in Coventry, who help sufferers to manage their condition.
Peer support is also available, where people with similar symptoms, conditions or circumstances work together to encourage, inspire and inform each other.
Before the programme began, more than 50 participants were asked to fill in questionnaires about their health and wellbeing. The survey reported that 53% of participants were likely to have clinical depression, and all of them reported symptoms of fatigue and brain fog. Although there are more than 200 different symptoms of long Covid, fatigue, depression and brain fog have been reported as being most common.
The CIH research team and H4C have designed and run online programmes for other long-term health conditions in the past with similar success.
As we develop digital interventions in collaboration with the community, we continually evaluate the effectiveness of these through the rigorous research we conduct.
This new programme will offer much needed help and support for people who are living with this debilitating condition. We want to offer people a chance to share their experience and learn to use evidence-based tools and techniques to help them on their road to recovery.
We have been delivering programmes to thousands of people throughout the pandemic. We have heard first hand that people feel disbelieved, abandoned, isolated, and alone. They also told us that they are wary about leaving their home or don't have the energy to do so.
I think this course has everything. Well laid out, clear, user friendly, no jargon. The understanding of the difficulty of living with long Covid comes across in the sessions. There is no judgment, just empathy. That for me is priceless.
The Long Covid programme is part of a wider free local support package on offer in Coventry, Warwickshire and Rugby, funded by a grant from NHS Charities Together, working in conjunction with University Hospital Coventry & Warwickshire Charity.
Find out more about Hope For The Community (H4C) Atrium Health Coventry and the Centre for Intelligent Healthcare.