New book by Coventry University researcher explores experiments in open access and collaborative scholarly publishing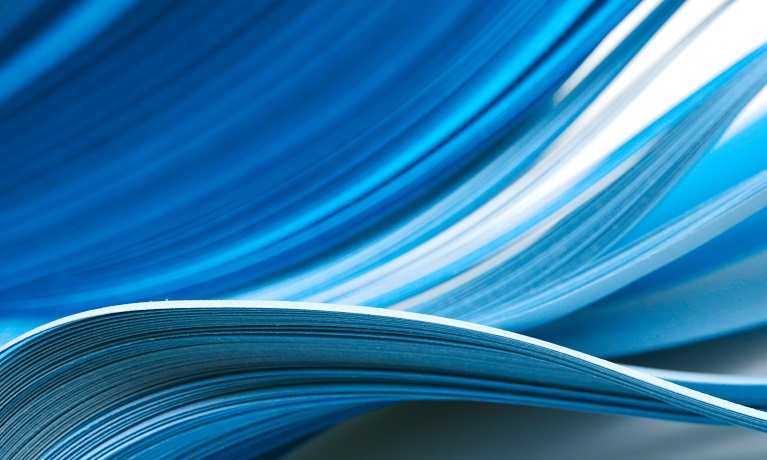 ---
Wednesday 27 October 2021
Press contact
---
How do we think about scholarly books? Do we see them as fixed entities whose information is permanently bound within their material spine? Or do books define a moment as an unbound and constantly evolving collaborative research project?
Dr Janneke Adema, from Coventry University's Centre for Postdigital Cultures (CPC), has published her latest book Living Books: Experiments in the Posthumanities with the MIT Press.
Books are not always linear, bound, and fixed – but can be fluid, remixed, and liquid, a space for experimentation. I wanted to explore how we might generate and communicate scholarly work differently and more openly at the various stages of its development.
In her work, Dr Adema contests that the expectations and practices of originality, single authorship, and copyright restraints, limit the inherent dynamic nature of books and knowledge production. She believes that this would be enabled through more open and inclusive publishing infrastructures.
Living Books argues that scholars and publishers should consider more experimental forms of publishing, including open access and digital solutions that allow texts to be remixed and made editable and accessible for their readers.
Open access and experimental publishing are being explored in wider projects undertaken by CPC, including the 'Community-led Open Publication Infrastructures for Monographs' (COPIM) initiative which brings researchers, libraries, universities and publishes together to enable open access book publishing to flourish.
Beyond technological changes and a move to alternative, open, and non-commercial publishing models, it is up to us as scholars to reimagine our research and publishing practices, and to start recognising that research is an iterative and collective endeavour, that comes in a plurality of material and performative forms.

Dr Janneke Adema, Centre for Postdigital Cultures
Living Books itself is an experiment in knowledge production too, as it has been made available in different versions and formats during its development. The book is available now in print, in open access format (PDF) on the MIT Press Direct Platform, and on PubPub. The PubPub version allows direct commenting on and further versioning of Living Books.
Read more about the work in Janneke's latest article for CommonPlace.
Find out more about the Centre for Postdigital Cultures.