Is organic food diversity the answer?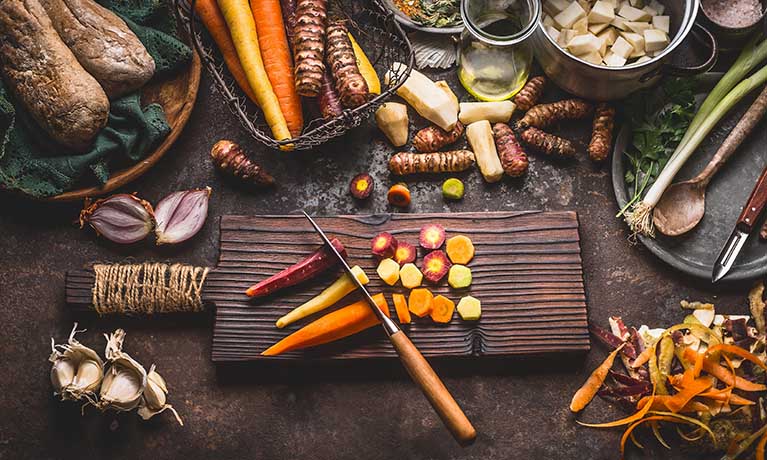 ---
Friday 12 February 2021
Press contact
---
Researchers from Coventry University's Centre for Agroecology, Water and Resilience (CAWR), have been awarded £100,000 by Defra (Department for Environment, Food and Rural affairs) as part of a project to analyse diversity in food supply chains, governance and cultures.
FOOdIVERSE (Diversifying sustainable and organic food systems) is a 3-year €1m project launched in January 2021 and has been funded under the ERA-NETs SUSFOOD2 and CORE Organic Cofund.
It is being led by the University of Giessen (Germany), and has a mix of EU and non-EU partners: Coventry University (UK), Oslo Metropolitan University (Norway), University of Trento (Italy) and Jagiellonian University of Krakow (Poland).
While certified organic food is more mainstream in Germany, Italy and Norway, this is less the case in the UK and Poland. Current food systems encourage large quantities of standardised food, resulting in high pesticide and fertiliser inputs and a large proportion of food waste.
This project aims to produce practice-oriented knowledge on how diversity in diets, novel food supply chains and food governance contributes to more organic and sustainable food systems.
We are really excited to have won this funding for researching organic systems from Defra and Core Organic. Healthy and diverse diets could help create more diverse land use in the UK - together with partners across Europe we want to better understand how this could work in practice. We hope this research can also contribute to the policy target of '25% organic land use by 2030' helping to reduce pollution in the sea and on land.

Ulrich Schmutz, Associate Professor, Coventry University
As part of the FOOdIVERSE project, the Coventry University team will lead on the analysis of diversity in food supply chains including supermarkets, territorial food systems (local and regional systems which include online delivery box schemes and community supported agriculture schemes), and private catering.
They will also seek to identify the characteristics of diversity that accelerate a transformation towards more sustainable food cultures and food governance, whilst simultaneously implementing the results with stakeholders e.g. the English Organic Forum, urban food planners in Italy and Polish small-scale farmers.
Covid-19 has greatly increased demand for these food systems and future policies that will support a 'green economic recovery', where organic food and farming can make a significant contribution.
Find out more: www.uni-giessen.de/FOOdIVERSE