Celebrating Postgraduate Researcher success: Molly Browne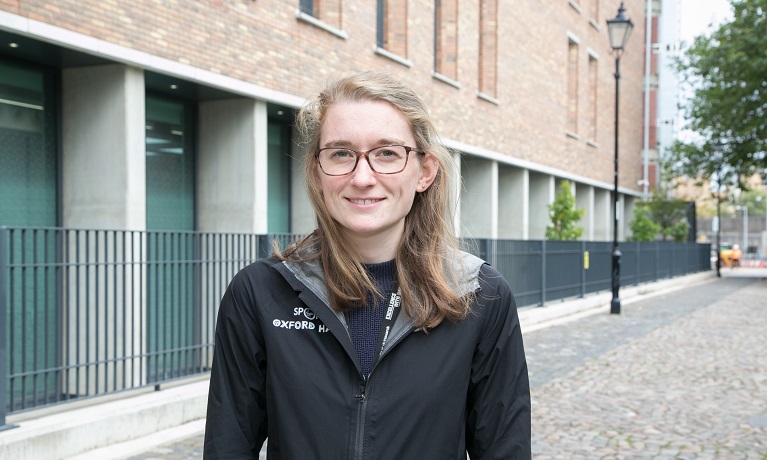 ---
Thursday 05 August 2021
Press contact
---
Molly Browne, who has recently completed her PhD within the Centre for Arts, Memory and Communities (CAMC), is our latest PGR in the spotlight and we shine a light on some of her successes during her studies.
Molly was Coventry University's Postgraduate Researcher of the Year 2020, recognised and awarded for the outstanding contribution made through her PhD research exploring the benefits of outdoor and nature-based activities for people living with dementia.
Molly joined Newman University (Birmingham, UK) in January 2021 as a Lecturer of Health and Social Care, contributing to health and social care courses with a particular focus on working with vulnerable people and evidence-based practice.
Recently, Molly has been announced as the winner of the Doctoral Training Alliance (DTA) Alumni Award, which recognises the contribution of recent graduates who have gone above and beyond, undertaking impactful research with a commitment to sharing their research and expertise.
One of the people who nominated Molly for the DTA Alumni award was CAMC Professor and Director of Studies Louise Moody.
Molly's research has had a real impact on the lives of people living with dementia, improving quality of life and the experiences of those individuals she worked with directly.

Molly's contribution to the community has reached beyond her PhD. At Coventry, she has been instrumental in the development of the Women in Research Network. She is also a talented athlete and university sports scholar, and volunteers for homeless charities organising exercise sessions for service users as well as delivering food and hot drinks.

Molly is an inspiration, and we look forward to seeing where Molly's academic career takes her into the future.

Professor Louise Moody, Centre for Arts Memory and Communities (CAMC)
I feel so honoured to have won the DTA Alumni Award as the DTA programme is bursting with amazing and inspiring PhD students, past and present. Being part of the DTA Biosciences for Health programme completely shaped my PhD experience and has left me with friends for life.

The DTA PhD route offered expert training and learning, opportunities to present my research and listen to the brilliant work of others and gave me a supportive and social network that truly got me to the finish line of my PhD. I hope I can continue supporting the DTA alongside my current lecturing role.

Molly Browne
Coventry University has an exceptional and thriving postgraduate community. Find out more about postgraduate research at Coventry University.
You can find out more about Molly's work in Innovate Magazine.
Coventry University is a Doctoral Training Alliance (DTA) university partner.