Britain at risk of home-grown terrorism, according to leading trust academic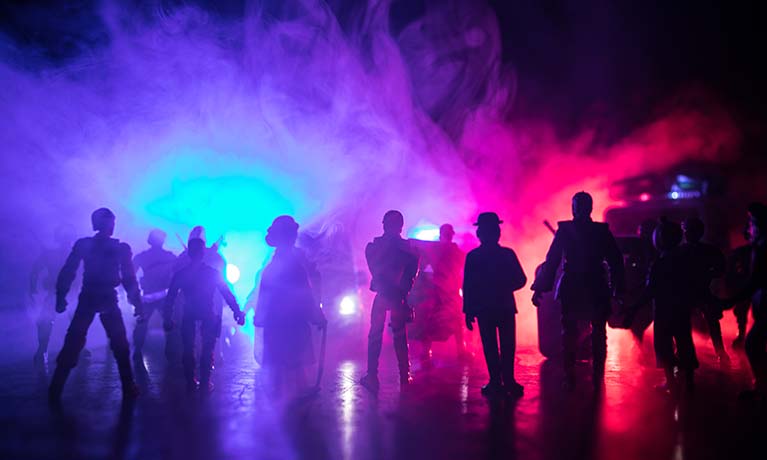 ---
Wednesday 14 April 2021
Press contact
---
Britain is at risk of escalating acts of home-grown terrorism if politicians don't get a handle on rebuilding public trust, according to a leading academic.
The sobering claim comes off the back of violence recently erupting in Bristol in objection to the government assigning more powers to the police to clamp down on protests during the pandemic, as well as various anti-lockdown protests in London over the past year.
Dr Frens Kroeger, an Assistant Professor at Coventry University's Centre for Trust, Peace and Social Relations who has studied trust for more than 15 years, said: "What's happened in Bristol is a symptom of a much wider problem, namely flagrant distrust of the public in the British government and politicians more generally."
Speaking at the Cabinet Office in 2018, Dr Kroeger warned that the UK was facing a trust crisis of historic proportions, and in the wake of the Bristol protests, he added: "This level of distrust has been bubbling away for decades, but the pandemic has undoubtedly brought these feelings to the fore.
"A big mistake made by various governments is that when they try to build trust they prioritise communication over action but that approach creates short-term trust and long-term distrust. This is because people realise after a while that nothing substantial is happening to back up what has been communicated.
"We are now at a watershed moment – if politicians continue to follow the path of paying lip service to trust, then Britain could be following the path of deepening polarisation and ultimately escalating extremist behaviour that we have seen in America with the storming of the Capitol building.
"We are already seeing unprecedented coalitions where anti-vaxxers are protesting alongside right-wing radicals, with only their distrust of the status quo uniting them. If we don't take this seriously, this trend will only grow stronger, and ultimately we will have a pro-government group and a con-government group, with no common ground for communication or understanding between the two. This is how you breed polarisation and radicalisation.
"Change is possible, but it needs to start with politicians making a substantial commitment to being trustworthy rather than wanting to appear trustworthy.
"Making people feel they're being heard is an incredibly powerful and important step in rebuilding trust – so if we were to take the Police, Crime, Sentencing and Courts Bill as an example, reconsidering legislation around this could be an important first step.
"There has to be a longer-term fix and that involves revisiting the UK's voting system.
"As long as the existing voting system stays the same where just over half of the population is needed to win a majority, then satisfying half of society is likely to remain politicians' priority, which can only lead to further long-term polarisation instead of rebuilding trust with the whole of the nation."