Nobel Peace Prize recognises food security as an instrument of peace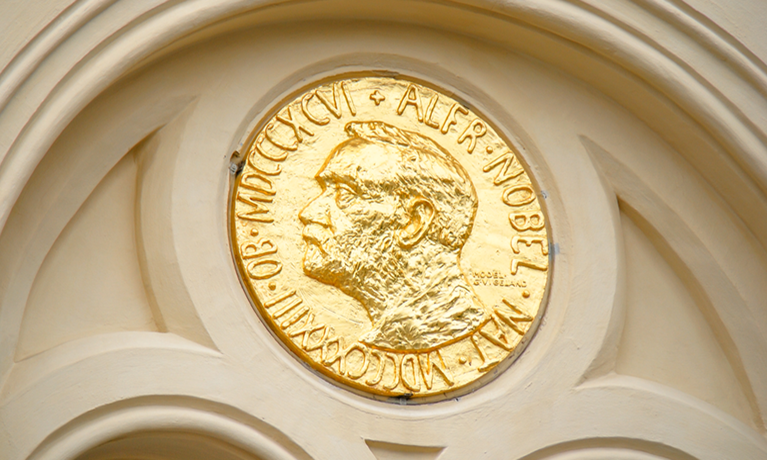 ---
Tuesday 13 October 2020
Press contact
---
We asked Mike Hardy, founding Director of the Centre for Trust, Peace and Social Relations (CTPSR) for his views on this year's Nobel Peace Prize.
As a peace expert in the UK's only City of Peace and Reconciliation and the driving force behind CTPSR's high profile RISING Global Peace Forum, Mike is able to offer unique insight into the World Food Programme win.
"The Peace Prize announced on Friday 9th October identified the significant role and success of the World Food Programme, but much more, the Prize is a strong call for positive peace – a positive peace that is far more than the absence of violence – it is a way of being, a set of attitudes, institutions and structures that create and sustain peacefulness in and between communities and societies. This year's Prize is a call for compassionate collaboration – a call that should be instantly felt and recognised by people and institutions world-wide. It is a call also that rises above politics and positioning that seeks to resonate for both those in need and those with the resources to share. The award comes at a time when many international organisations are struggling to maintain their standing and abilities to bring influence on local and world events – be these hunger and starvation, a world of people on the move, or the climate emergency.
"This is a courageous award.
"Few organisations have more impact on the lives of millions of people worldwide than the World Food Programme (WFP) –reaching directly more than 135 million people in acute hunger mainly caused by the dislocations of war and violent conflict. The WFP's latest forecasts predict that more than 250 million will face starvation next year – food insecurity like many insecurities has been amplified by the current pandemic, and in a non-contested view in the absence of a medical vaccine, WFP support food as the best vaccine against chaos. The strong evident link between hunger, armed conflict and civil disobedience underlies the significance of the award this year, from a growing crisis of acute hunger among many in conflict zones, to the relative difficulties of so many recipients of food aid and food banks in more developed, stable and seemingly peaceful places.
"This Nobel Peace Prize award places renewed focus on the need for international solidarity and for multinational cooperation – a challenge more conspicuous than ever in our turbulent world. It highlights food security as a fundamental condition for positive peace and challenges those who would continue to use hunger as a weapon of war."
Professor Mike Hardy
Chair, RISING Global Peace Forum
Centre for Trust, peace and Social Relations at Coventry University