MiFriendly Cities initiative ranks in the European top ten for its political innovation impacts in human rights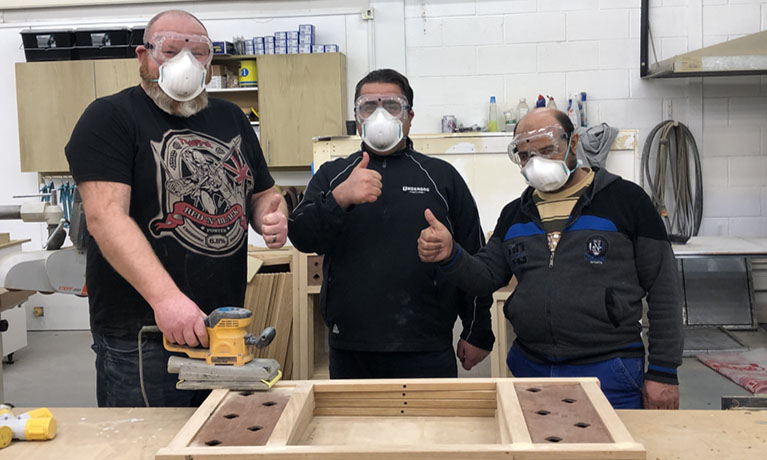 ---
Friday 30 October 2020
Press contact
---
The MiFriendly Cities programme being delivered across Coventry, Birmingham and Wolverhampton has been selected as an outstanding example of political innovation in Europe.
Delivered by 11 partners across the three cities, the programme has been chosen as a finalist in the 2020 awards from The Innovation in Politics Institute.
More than 1,000 jurors made up of citizens from 47 European countries have selected it as an outstanding example of political innovation in Europe. Out of 398 entries, it ranks amongst 10 of the best in the Human Rights category.
The UK Home Office has previously said of MiFriendly Cities: "We were really struck by the innovation of MiFriendly Cities' approach – and the mutually beneficial connection between the research and the project."
The initiative aims to build stronger communities by encouraging employers, the health service and the wider public to come together to drive change at both city and regional level.
Together, the partnership of public, private and voluntary sector organisations, including Coventry University's Centre for Trust, Peace and Social Relations, continues to provide a unique network of skilled individuals and knowledge to improve awareness around what constitutes a 'migration friendly' city.
The world has too many challenges that need addressing for any one individual to be considered a deficit to society. Every single person who lives in our cities has something to contribute towards making them better places to live. This is how we think in the MiFriendly cities programme and I am so proud that our approach and activities have been recognised by such a prestigious organisation.
The project has already established two eco furniture factories in both Coventry and Wolverhampton, which showcase migrants' talents and encourage community contribution in a novel way.
By using locally sourced waste materials to upcycle more than 1,000 pieces of furniture, the factories are able to support 100 home and community makeovers, they made artefacts for City of Culture 2021/22, and bring older skilled volunteers together with migrants to exchange expertise. Open to everybody, the factories build trust and encourage sustainable behaviours through migrant led repair cafes, social enterprise, and UK-recognised qualifications.
In addition, MiFriendly Cities' investment in two welcoming community spaces, built and co-created by more than 3,000 people/organisations, has led to facilities co-designed to respond to needs and interests common to everyone, specifically education, skills, employment, climate change, creativity and social interaction.
The initiative also trains citizen social scientists through public participation in scientific research, creates businesses and spin off projects which engage with wider communities, home and community makeovers, furniture workshops, policy briefings and upcycling of local business waste.