Associate Professor Siobhan Davies CBE awarded Damehood in this year's Queen's Birthday Honours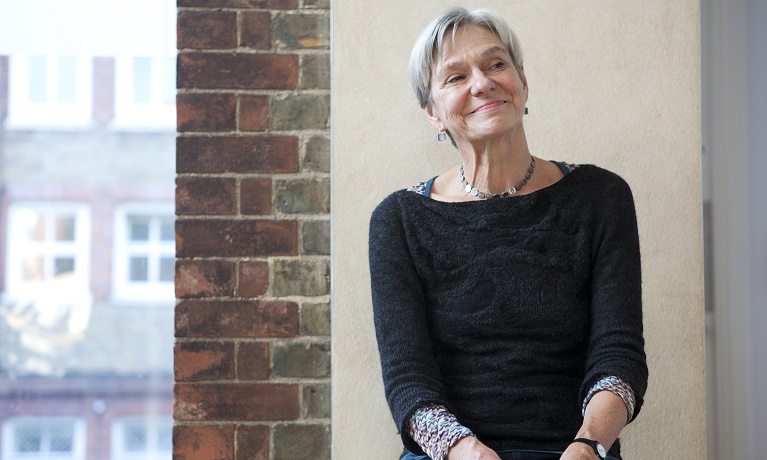 ---
Friday 16 October 2020
Press contact
---
Associate Professor Siobhan Davies has been given the highest order of recognition for her continued service and contribution to the dance industry.
Siobhan, who works in the Centre for Dance Research (C-DaRE), has been a pioneer in choreographic practices for over fifty years.
Siobhan began her career in 1967 when she joined the Contemporary Dance Group, now known as the London Contemporary Dance Theatre. She went on to establish the Siobhan Davies Dance Company in 1981, an artist-led organisation which offers a collaborative and interdisciplinary platform for independent artists in the dance industry.
Following this, Siobhan joined forces with two other prominent British choreographers, Richard Alston and Ian Spink, to found the British modern dance company, 'Second Stride'.
In 2006, the Siobhan Davies Studios opened its doors in London, designed by award winning architect Sarah Wiggleston. The studios continue to host a range of exhibitions, performances and participation projects.
Siobhan's work across the years has sought to bring dance into conversation with other disciplines, including visual arts, film and poetry. She continues to be an advocate of the importance of dance, working to highlight the unique contribution it brings to the arts and cultural sector, and beyond.
I felt very touched when I received the news that I was going to receive a damehood. I have been lucky and have enjoyed being part of this art form that I love and have learned so much from. I feel deeply energised to have worked with so many wonderful human beings; it has mattered hugely that I have been able to extend my partnerships and relationships with others beyond performance - especially with Coventry University and the wonderful Centre for Dance Research.

53 years ago I had no conception that it would be the study of movement and dance that would become my greatest teacher and deliver far more to all of us who study it than we had imagined. Beyond myself, I hope that this honour can play a part in recognising the rich complexities held within Dance and which are so often overlooked.

Dame Siobhan Davies DBE
The Director of the Centre for Dance Research, Professor Sarah Whatley, recognises Siobhan's contribution to the centre, and to the dance industry at large:
As Director of C-DaRE, I can say that we are thrilled that Siobhan has been recognised in this way. We have enjoyed a long relationship with Siobhan, working together on several projects (including creating her digital archive; Siobhan Davies RePlay), and benefiting from her extraordinary vision and deep commitment to ensuring an exciting future for dance and dancers in the UK. Siobhan's prolific career and contributions make very clear the input that dance makes to world leading research.

Professor Sarah Whatley, Director of the Centre for Dance Research
Learn more about Coventry University's Centre for Dance Research.