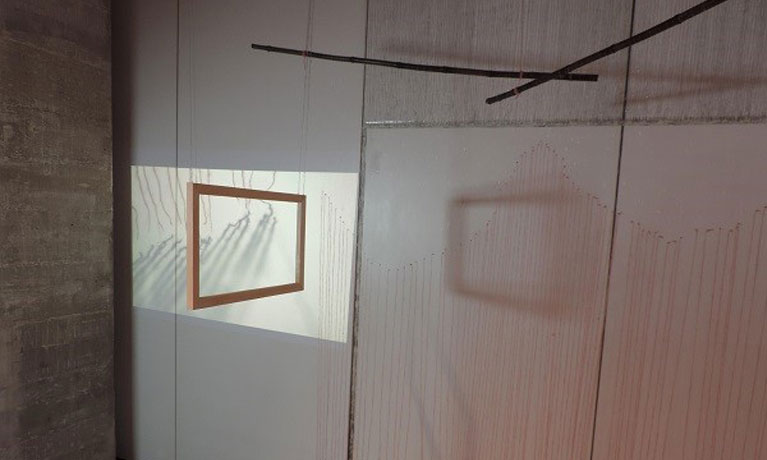 ---
Thursday 11 November 2021 to Saturday 20 November 2021
Cost
Event details
'The Shape of Sound' is a scaled-up installation of elements of the human ear by artist-researcher Petra Johnson (PhD) working in collaboration with researchers in the Centre for Dance Research (C-DaRE) as part of the Being Human Festival 2021.
The installation will take place in a Historic Coventry Trust venue (to be confirmed) and visitors will be able to walk into this space and explore how their voice and movement choreographs the air, engaging with the installation to experience the interconnectedness of sound and touch.
In view of the pandemic, experiencing sound as touch and movement encourages visitors to ask how sound felt in times of isolation.
The installation will consist of rows of individual silk threads cascading from light weight poles that will be resting on ledges of the venue. In addition, 3-4 performances by movement artists will demonstrate how sound, touch, and movement are related.
There will also be opportunities to join clay and plasticine workshops where attendees can sculpt the ossicles (three connected small bones that transmit sound waves to the inner ear; malleus, incus, stapes).
Informative leaflets about the research will be freely available for the public.
Please note, we will update this page with further information and registration details nearer the time.
Image credit: Petra Johnson, from 'Echoes of Air' (2016), Shanghai.
Enquiries
For enquiries please contact Lily Hayward-Smith