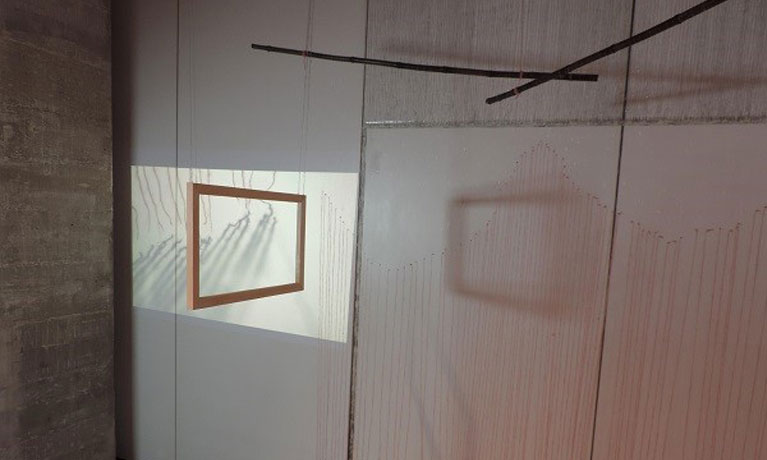 ---
Thursday 11 November 2021 to Saturday 20 November 2021
Cost
Event details
The installation/performance 'The Shape of Sound' is the first in a series of site specific works that explores a small part of our human embodiment – the hair cells inside the basilar membrane in the inner ear. This research is led by artist-researcher Petra Johnson (PhD) working in collaboration with Vipavinee Artpradid (PhD) and researchers in the Centre for Dance Research (C-DaRE), Lily Hayward-Smith, Dr Karen Wood, and Louisa Petts as part of the Being Human Festival 2021. A second event will take place at two historical venues in Coventry next year. Each performance will engage with questions evoked by the site.
The first stage of this process-based work will be presented as an open rehearsal, in which Lily, Karen, and Louisa explore a scaled up installation by Petra consisting of rows of individual wool/silk threads cascading from light weight poles.
These performances will explore different aspects and we invite the audience/visitors to join us after each performance for informal discussions.
The performances will take place at the Performance Studio at the Institute for Creative Cultures (Coventry Technology Park).
We invite you to comment and engage pro-actively by exploring the installation yourself after the performance and by responding and adding to the texts we are working with. Experiencing sound as touch and movement may evoke anecdotal recollections of how sound and silence felt in times of isolation, during lockdown.
The performance times are as follows:
11 November 2021
11am - performance followed by discussion
1pm - performance followed by discussion
16 November 2021
3pm - performance followed by discussion
Image credit: Petra Johnson, from 'Echoes of Air' (2016), Shanghai.
Enquiries
For enquiries please contact Lily Hayward-Smith