Inclusion and Intersectionality Symposium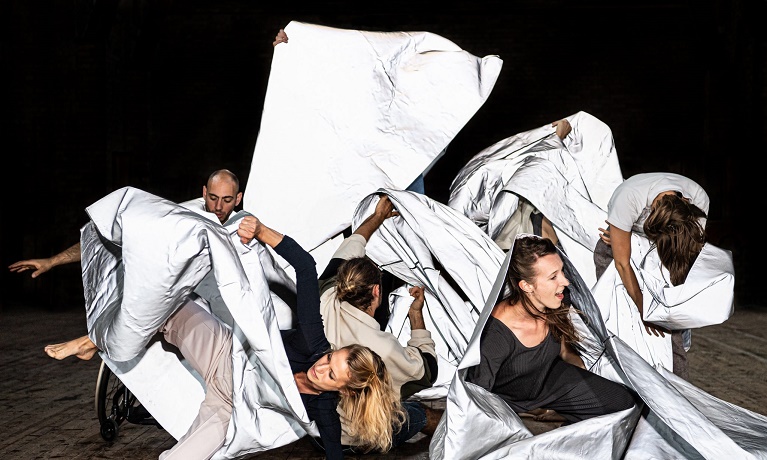 ---
Friday 19 November 2021 to Saturday 20 November 2021
11:00 AM - 05:00 PM
Location
Cost
Event details
The Centre for Dance Research (C-DaRE) is hosting the 'Inclusion and Intersectionality' symposium with The Society for Dance Research, in collaboration with Candoco Dance Company.
This two-day online symposium, taking place on 19 & 20 November 2021 will include performance, curated panels, research papers, interactive workshops and lecture-demonstrations.
The symposium will be held on Zoom - necessary links and further information will be emailed to attendees closer to the symposium.
Participants and attendees will have access to a dedicated online space for sharing ideas and resources relating to the themes of inclusion and intersectionality.
The symposium will ask:
How does dance include and exclude?
Whose voices are heard, in what way and in what manner? What stories do we see and how (and whose) bodies are mobilized and empowered through the practices we engage with, produce and promote?
How might intersectional thinking expose the "non-performativity" of institutional commitments to inclusion and diversity, which so often "do not bring into effect that which they name" (Ahmed, 2012: 119)?
Find out more on the Society for Dance Research website.
Image Credit: Hot Mess choreographed by Theo Clinkard. Dancers: Joel Brown, Laura Patay, Nicolas Vendange, Megan Armishaw, Olivia Edginton, Mickaella Dantas, Toke Broni Strandby. Photographer: Stephen Wright 2019.
Enquiries
For enquiries please contact Society for Dance Research