Humanitarian Innovation: "Move Fast and Break Things...?"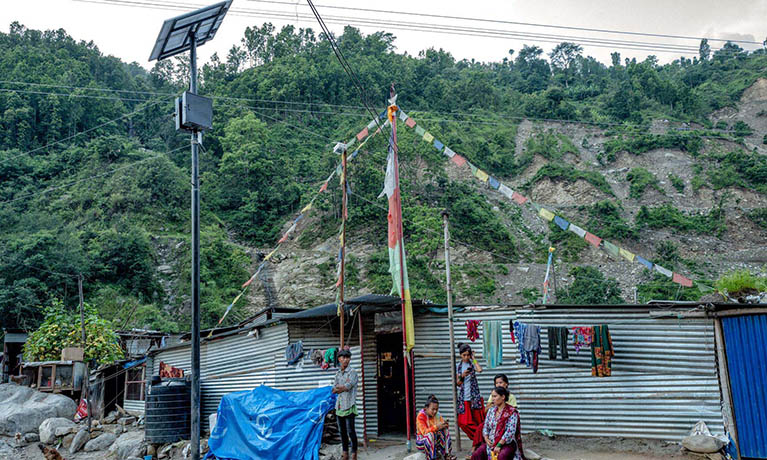 Public lectures / seminars
---
Thursday 09 September 2021
10:30 AM - 12:00 PM
Location
Cost
Overview
This event forms part of Coventry University & HEED's three-part live webinar series and coffee mornings, which are designed to challenge and engage multi-level actor's central to solving the humanitarian energy access challenge.
Abstract
Innovation is widely recognised as a driver of societal change. Since the early 20th century, Joseph's Schumpeter's idea of "Creative Destruction" has been central to how innovation is understood by many, and raises questions regarding the nature of this change in light of 21st 21st-century challenges; what is innovative, who has the power and desire to create, and why? And what gets "destroyed" in the process? Ideas of innovation have been enacted in a wide range of contexts, including the humanitarian sector. However, the sociotechnical and environmental landscapes of refugee hosting countries appear to create major barriers to humanitarian energy innovation for and with displaced populations. In this webinar, we look to explore what "responsibility" means in the context of humanitarian energy innovation, and if the sector can remain responsible in for its innovation. What is the role of private sector partners in relation to challenges of community- design and the "destruction" which can result from innovation? What skills, resources, and approaches do those working in the humanitarian energy sector need to participate in "responsible" innovation? What understandings of innovation feel most useful for the humanitarian energy sector; is innovation even an appropriate goal to strive for in these settings? And what practical approaches can be adopted to ensure values of care are embedded in activities striving to be innovative? These questions, amongst others, will be discussed in our panel session with a range of humanitarian sector leaders working on the frontiers of sustainable humanitarian innovation.
Discover HEED's supporting opinion piece 'Innovation in humanitarian energy: what you think is what you get' by Sam Unsworth ahead of this event.
Further event details

Event theme

Innovation in the Humanitarian. Technologies and innovations (engineering, field level, impacts and design).

Event moderator and host

Sam Unsworth.
---
Event speakers
Professor Heaven Crawley, Coventry University

Professor Heaven Crawley joined the Centre for Trust, Peace and Social Relations (CTPSR) at Coventry University in September 2014 from where she leads the UKRI GCRF South-South Migration, Inequality and Development Hub (MIDEQ). Educated at the Universities of Sussex (1989-1994) and Oxford (1995-1999), Heaven has more than 25 years' experience of undertaking research on international migration in a wide range of institutional settings (government, voluntary sector, national and international organisations, academia). She was previously head of asylum and migration research at the UK Home Office (2000-2), Associate

Director at the Institute for Public Policy Research (IPPR) (2002-4) and managed an international research consultancy (2004-6) before returning to academia to establish the Centre for Migration Policy Research at Swansea University (2006-14).

Joane Kayibanda, Bboxx Kenya

Joane Kayibanda runs the Bboxx Kenya operations to help in transforming lives through access to Renewable energy. Her mission is to contribute to society while growing her expertise. A Rwandan national, born and raised across multiple countries in the East African Region, Joane is a mother who is passionate about learning from real life experiences.

Vahid Jahangiri, International Lifeline Fund

Since joining International Lifeline Fund in 2006, Vahid has successfully led numerous energy and WASH initiatives in both humanitarian and social enterprise settings in Sub-Saharan Africa and Haiti. Vahid has extensive knowledge in program design and implementation where it has led to meaningful job opportunities and building community resilience with having an importance on environmental sustainability, community involvement and in elevating the community's well-being. Vahid sits on UNITAR Global Plan of Action Steering Committee where its aim is to work on collective activities that advance the humanitarian sectors integration of sustainable energy solutions in policy and practice. Vahid leads the technical team of Lifeline in supporting UN agencies to formulate realistic energy strategies and in introducing innovative technologies in the cookstove sector. Vahid has co-authored several policy initiatives in collaboration with local government agencies in creating national energy strategies.

Jolanda van Ginkel, IKEA Foundation

Jolanda van Ginkel is a Renewable Energy programme manager at IKEA Foundation. Jolanda works with organisations that use energy access as an enabler and starting point for development. She is also a creative young professional determined to have a positive impact where possible with a master's degree in International Development Studies from Utrecht University. Jolanda is a keen advocate of climate action, social entrepreneurship and (social) innovations.