Qualitative Inquiries into Student and Staff Experiences during the Pandemic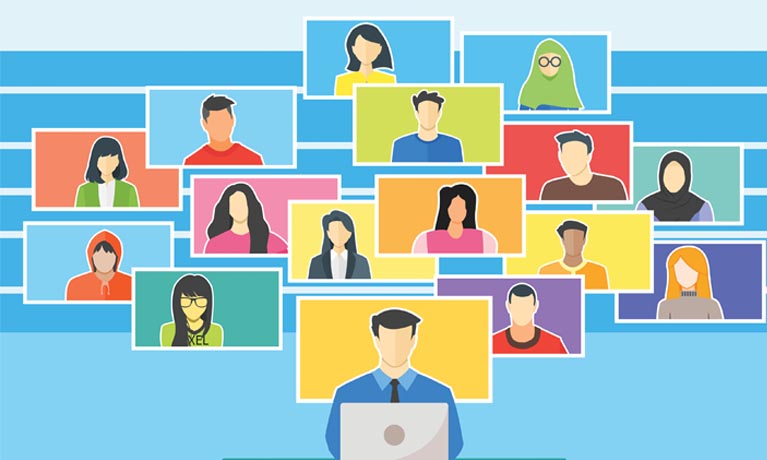 Public lectures / seminars
---
Tuesday 30 November 2021
01:00 PM - 02:00 PM
Location
Cost
Event details
During the pandemic, a range of changes to learning and teaching happened in a short period of time, impacting on both staff and student practices.
In the spring and Autumn of 2020, and spring and Summer 2021, Professor Lawrie Phipps and his team carried out an interview-based project, across several universities, looking at these practices and how people were affected by the changes. As data came in from student degree attainment during the first part of the Pandemic it became clear that something had happened that had a positive impact on a range of student groups, including BAME, Disabled, and International Students.
This seminar will report from a range of staff and student voices, discussing the positive and negative aspects of the changes, and specifically report on early findings from the research into the positive impact on the attainment gap.
Speaker Biography
Professor Lawrie Phipps is the Senior Research Lead at Jisc, his current portfolio includes research into institutional digital practices, digital leadership and a range of emerging issues impacting on digital experiences in education and digital transformation. He is a qualified executive coach and has worked with a range of individuals and teams to support change initiatives in universities over more than 25 years. He is a professor of digital education and leadership at the Keele Institute for Innovation and Teaching Excellence(KIITE), and he can also be found online and on twitter.
Due to Covid 19, places will be limited at this face-to-face event. Once all the places have been allocated, you will be added to a waiting list and contacted should a place become available.

View presentation slides:
Qualitative Inquiries into Student and Staff Experiences during the Pandemic
Enquiries
For enquiries please contact Research Centre for Global Learning (GLEA)