C-DaRE Invites...Coventry Dance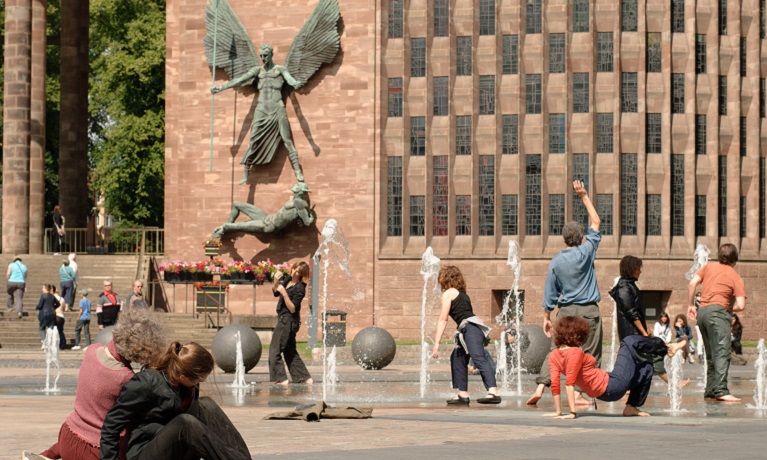 Public lectures / seminars
---
Friday 05 March 2021
11:30 AM - 01:00 PM
Event details
This is an opportunity to find out about Coventry Dance, an organization set up with Coventry University as a partner, to network and connect artists across the city and region.
The organisation's ambition is to be an 'inclusive, diverse, vibrant and well-networked dance community, at the heart of the cultural life of Coventry and its region'. Offering professional development opportunities, creating opportunities and networking to better serve artists in the city, we will hear how Coventry Dance will meet these aims.
This conversation with Yaël Owen-Mckenna and Andrea Barzey from Coventry Dance and Karen Wood, Assistant Professor in the Centre for Dance Research (C-DaRE) and Associate Director of Birmingham Dance Network, will explore artist-led network organisations and how this speaks to the current systems in place for artist support.
This C-DaRE Invites... online event take place on Zoom and we encourage you to join us with your lunch and bring your thoughts and questions for the Coventry Dance team.
If there is anything we can do to make this event more accessible to you please contact us and we will do our best to support your participation.
Booking information