MEDMIG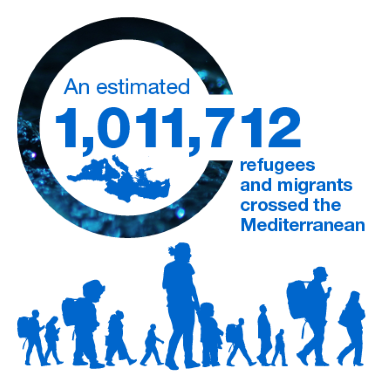 In 2015 more than a million refugees made the perilous journey across the Mediterranean Sea in search of a safer life, fleeing conflict and persecution in countries like Syria, Yemen and Iraq. European countries struggled to respond to the influx of people desperately in need of humanitarian aid, leading to what many described as the 'migrant crisis'.
With political and media narratives around migration in Europe often resorting to generalisations and assumptions, researchers from Coventry University's Centre for Trust, Peace and Social Relations set about unravelling the complex nature of the crisis and understanding why refugees and migrants choose to leave their homes and lives behind.
Working with a team of international partners, Coventry's researchers led the first ever large-scale study into the backgrounds, experiences and aspirations of refugees and migrants entering Italy, Greece, Malta and Turkey.
They interviewed 500 people who had crossed the Mediterranean to find out their reasons for leaving and their hopes for the future, and met with over 100 political leaders, policymakers, and international voluntary organisations to share their findings.
The impact of the research has been far-reaching – in September 2016 the findings were presented at the first ever summit for refugees and migrants at the UN headquarters in New York (Coventry was the only UK university to be represented at the summit) and Medicines Sans Frontiers (MSF) used the research to train their staff working in the field, including those involved in search and rescue efforts in the Mediterranean.
In 2017, the Guardian newspaper shortlisted our research team for their prestigious research impact accolade in recognition of their work on the migration project.
Back to Safety and Security