Female Genital Mutilation Research
Female genital mutilation (FGM) has affected over 125 million girls and women around the world – mainly in Africa and the Middle East – and although it's illegal in the UK, the issue has become more widespread as communities who practise it migrate from overseas and settle in Britain.
The practice is cruel and barbaric, but is so deeply rooted in many cultures that those carrying it out often believe they are doing the right thing.
Our researchers have spent many years working in communities affected by FGM, both in the UK and abroad, to try to understand why it happens and what can be done to prevent it.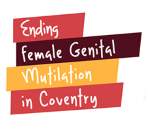 The team behind this research has developed a free web app, 'Petals', for young people between the ages of 11 and 18 to help them understand what FGM is, why it happens, how it affects health, what the law says about it and – perhaps most importantly – where to find help and support if they're affected by it. The app was developed with the help of a local school to ensure that it was engaging and easy to use and understand.
A second web app was then developed to help professionals such as nurses, teachers, social workers and police officers understand not only the different aspects of FGM, but also their responsibilities in protecting young people. In April 2017, the apps were officially rolled out across Wolverhampton by the city's council, and across the UK have been accessed by thousands of people.
In recognition of the researchers' work on the Petals app, Coventry University won 'Gold' at the prestigious London Design Awards in 2016.