CyberOwl Early Warning Tech
Cybersecurity is an essential part of modern life, and cybercrime an increasingly potent threat to global business. Almost seven in 10 large companies in the UK were hit by a cyber breach or attack in the past year according to government figures, and the risk is only likely to increase with the growth of the 'Internet of Things'.
Experts in cybersecurity from our Centre for Mobility and Transport are using their research to develop a unique early warning system to anticipate and tackle these ever-present threats – and in so doing protect UK plc and the personal data of internet users.

Instead of focusing on identifying the source of attacks, which is difficult and costly for businesses, the software pioneered by our researchers monitors networks in real-time for the indicators of a cyber attack's early phases.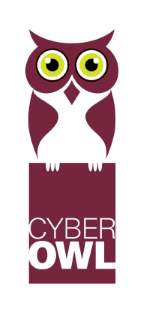 Threats are tracked as they evolve rather than relying on attack 'signatures' which try to recognise patterns in malicious code. This cutting-edge approach significantly reduces computing overheads and means the software can easily be adapted to much larger networks like the Internet of Things.
Our researchers' work – which is now being developed in collaboration with tech firm Crossword Cybersecurity – has already been recognised by the UK's intelligence and security agency, GCHQ, and selected for its accelerator scheme supporting innovative cybersecurity start-ups.
The research sits as part of a wider portfolio of cybersecurity work being carried out across our Centres for Mobility and Transport, and Business in Society – a portfolio which includes studies into automotive cybersecurity, smartphone app collusion and the economic costs of cyber attacks.