Trump critic and US political strategist to give talk on rise of populism
Thursday 08 June 2017
Press contact
---
Trump critic and leading authority on US politics M. Dane Waters will be taking part in a free-to-attend panel debate at Coventry University's Centre for Trust Peace and Social Relations next week as part its public lecture series the 'Big Question'.
The former Republican party campaign strategist and consultant to hit TV show The West Wing will join the university's own social relations expert, Professor Harris Beider, to talk about populism in 21st century politics.
In the wake of the UK's vote to leave the European Union, and divisive presidential election campaigns in the US and France, Waters and Professor Beider will explore the question "What does populism really look like?".
To kick off the event Waters will be debuting the short documentary by Encompass Films, We love you Dane Waters, which chronicles the extreme reaction he received – characterised by hate mail from thousands of Trump supporters – after founding the 'Delegates Unbound' movement in a bid to deny Trump the Republican nomination.
Professor Beider, whose research focuses on the voices of the white working classes in Britain and the US, will talk about his experiences speaking with that demographic in five cities across America, and how his work is shedding light on the apparent growth in success of populism.
Waters, who was a key figure in five Republican presidential campaigns – including John McCain's battle against Barack Obama – said:
"It'll be a fascinating debate, and I'll be drawing on my own experiences to explore how populism is characterising Donald Trump's White House.

Since his inauguration, Trump has brought paralysis not only to his administration, but to the government as a whole. There is ever-growing scepticism about his ability to govern, but despite his support among the electorate being at record lows, his political base has not wavered.

He continues to pander to that populist base, even though they represent a small minority of the population whose views run counter to many of the cherished values we hold dearest and which our nation was founded upon – respect for others, their opinions and their beliefs. As long as he continues to fan the flames of vitriol and divisiveness that defined his campaign, he is abdicating his responsibility to unite the country."
Professor Beider, from the Centre for Trust, Peace and Social Relations, said:
"It is clear that white working class communities believe their voices are not being heard – they feel disconnected, disrupted and left behind. For some Trump is the public voice of private disenchantment. Yet there are as many people who disagreed with him, and it's important that we recognise this diversity of views."
The debate will be taking place on Tuesday 13 June from 5pm – 6.30pm in the Alan Berry building (opposite Coventry Cathedral). Members of the public who would like to attend should register their place by contacting events.CTPSR@coventry.ac.uk.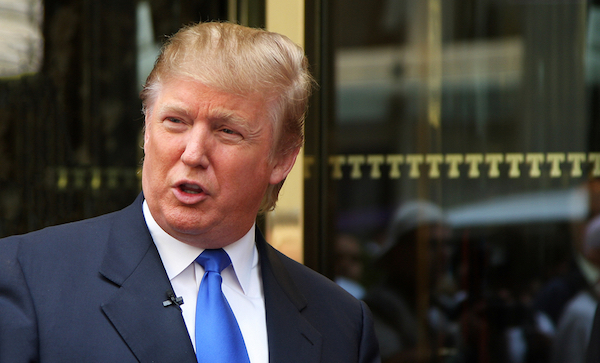 Image: 45th President of the United States of America, Donald Trump.
---
For further press information, please contact Alex Roache, senior media officer, Coventry University, on 02477655050 or email alex.roache@coventry.ac.uk.