Students and staff deliver aid to vulnerable children and adults in Romania
Wednesday 27 June 2018
Press contact
---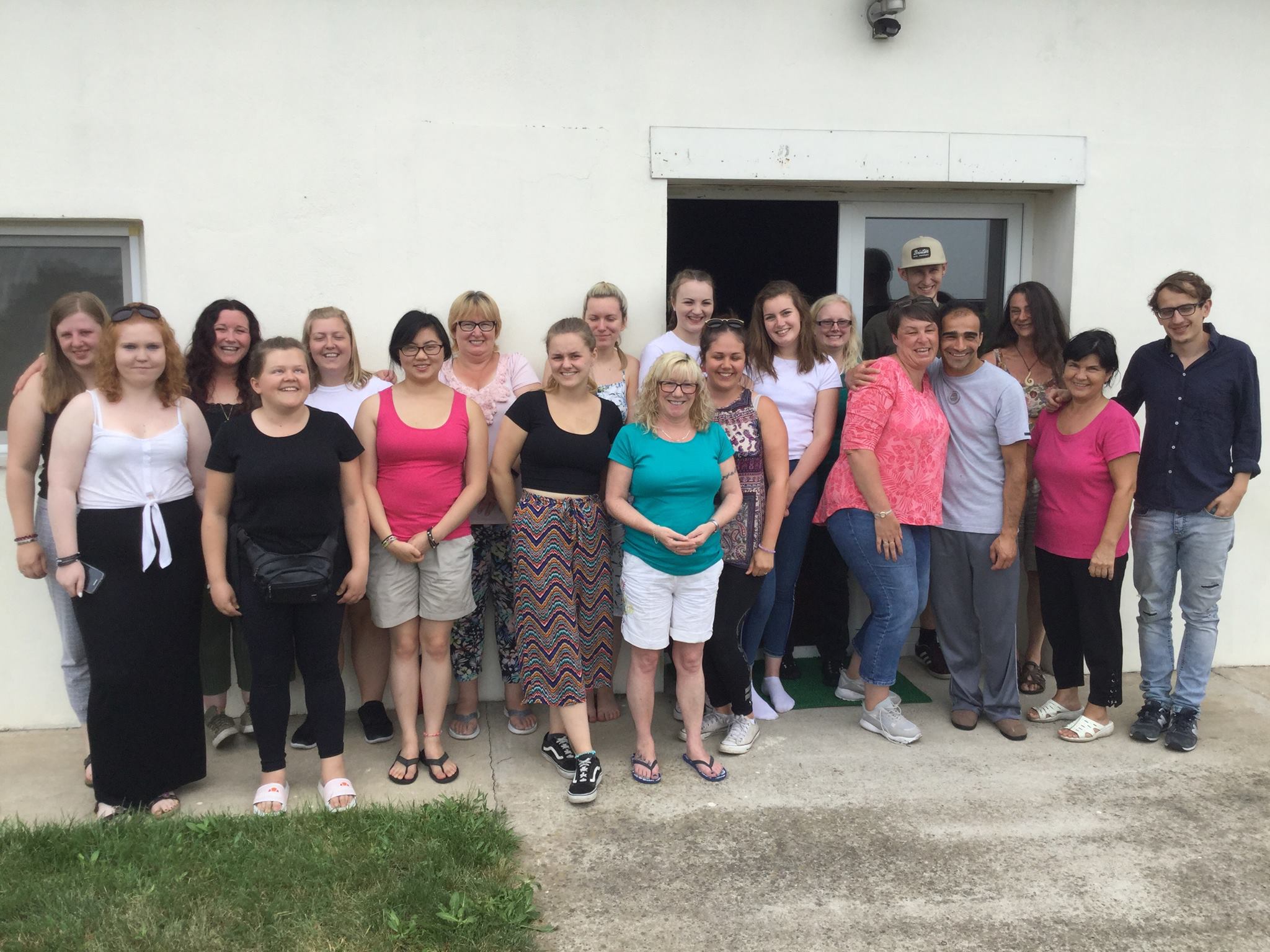 Students and staff from CU Scarborough have visited Romania to deliver vital aid and support to vulnerable children and adults living in the country. Early Years and Health students have been using their skills during a support visit to Oradea, in Western Romania.
The seven-day trip saw 15 students and three staff members stay at Caminul Felix, a project which provides homes to more than 200 orphaned or abandoned children across its two purpose-built villages.
They also visited a state-run orphanage, a homeless project, a charity run by Roma School and one of Romania's first all-inclusive schools.
The students were able to develop their skills and gain hands-on experience, leading activities including crafts and games as well as gentle therapeutic activities for those in need.
The group also distributed donations collected ahead of their trip, including toiletries, clothing, towels, bedding and medical supplies and used the funding they collected to buy food and other perishable items.
This is the second time that students from CU Scarborough have visited the country to give their support.
Romania 2018
Thur 19 July
The students are hosting a 'Romania 2018 Thank You' event on Thursday 19 July for anyone interested in finding out how their contribution was used on the trip.
Running as a drop-in event between 4.30pm and 6pm at CU Scarborough, each of the establishments who benefitted will be represented, and photos from the event will be displayed.
All are welcome to go along.
Romania has really touched me and made me realise what gratitude really is.
Caminul Felix has been an absolute inspiration and the staff there have treated us as family and taken good care of us. The parents at Caminul Felix are raising their children as any family would with education being encouraged and children then flourishing.
I have learned that with a little love, family and education, anything is possible.
Kristy Binnie, BA Health and Social Care student
The trip to Romania has been a truly unforgettable, rewarding and fulfilling.
I can honestly say that I will view the world and the gifts of life that I am granted so differently. Here is the start to a new chapter in my life.
Kirsty Young, BA Early Childhood Learning and Development student
It was a fantastic trip and an excellent experience for all of the students.
It was very emotional as we were delivering aid and activities to a number of vulnerable individuals, right from young orphans to elderly people receiving end of life care, and it was apparent just how much they enjoyed and appreciated having human contact.
The students were able to use the skills they have gained during their studies and also develop others, such as their interpersonal skills. They were also able to make key decisions, like what to spend the money we had collected on.
The majority of our suitcases were filled with aid, including 400 toothbrushes and more than 150 knitted hats and scarves, which everyone was extremely grateful for.
We now hope to keep in contact with those we visited in Romania and will be returning next year to continue our support. Caminul Felix also has projects in other countries, and we will be exploring options to build on the support we offer and look at visiting some of these in the future.
I would like to send out a special thank you to everyone who supported all of us for this incredibly important trip.
Claire Barwick, course leader in Health and Education at CU Scarborough
Inspire me
2nd in UK for Teaching Excellence Framework (TEF)
Times Higher Education – June 2017
---
Game on
97% employed or in further study six months after graduation
DLHE – 2016/17
---
Hello world
We send more students overseas than any other UK university
HESA 2016/17