Plans for a brand new £33 million campus for CU Coventry students has been given the go ahead
Business news / Alumni news
---
Wednesday 20 June 2018
Press contact
---
CU Coventry has unveiled plans to create a £33 million state-of-the-art campus in the city to enhance its innovative education model and provide students and staff with a cutting-edge learning environment.
CU Coventry, part of the Coventry University Group, is transforming the former BT building, in Mile Lane, into a modern and inspiring learning space which will accommodate up to 3,000 students.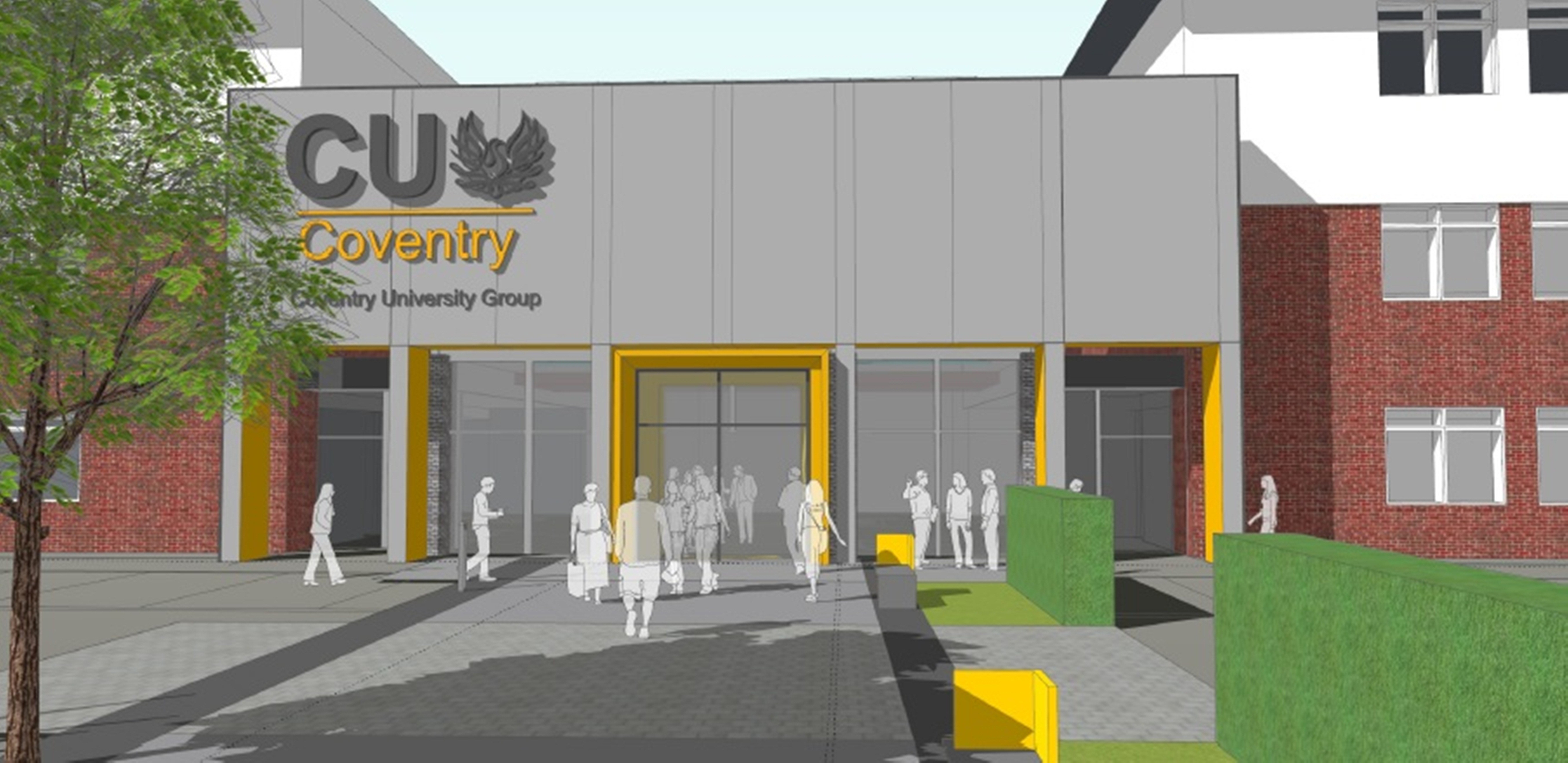 The open and inviting environment will enable collaboration, creativity and innovation to flourish and will feature teaching rooms, IT suites, engineering and science labs, a moot court and a café, as well as extensive breakout areas for social learning to make teaching more flexible.
A modern approach will be taken throughout, with bright open-plan areas and the latest technology and energy-efficient features. Showers to encourage cycling to work and university will be installed as well as gender-neutral toilets in addition to standard male and female toilets.
Associated Architects, based in Birmingham, has designed the contemporary campus which will demonstrate CU Coventry's commitment to providing an outstanding teaching and student experience, with feedback from both staff and students helping to shape the plans.
.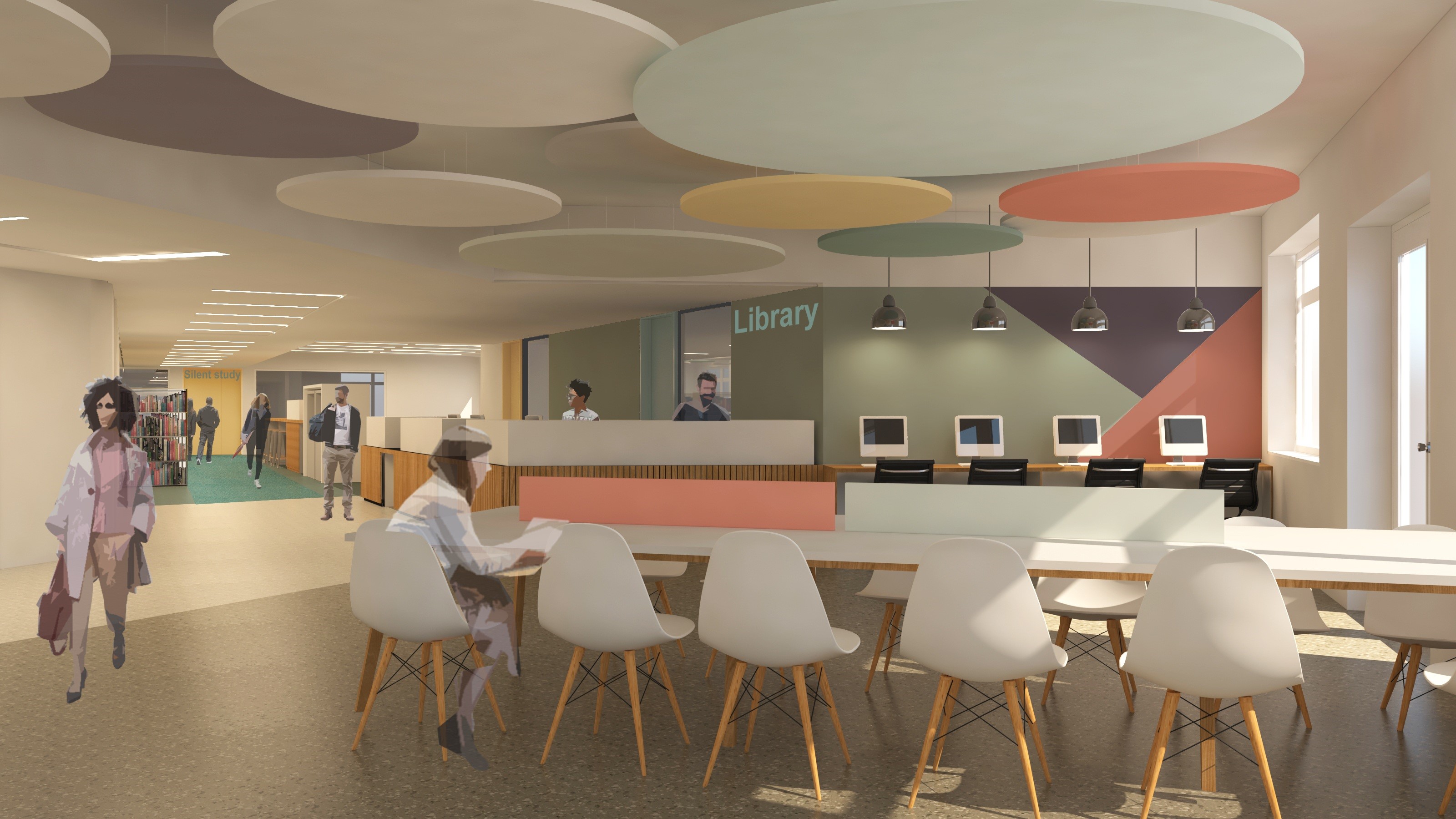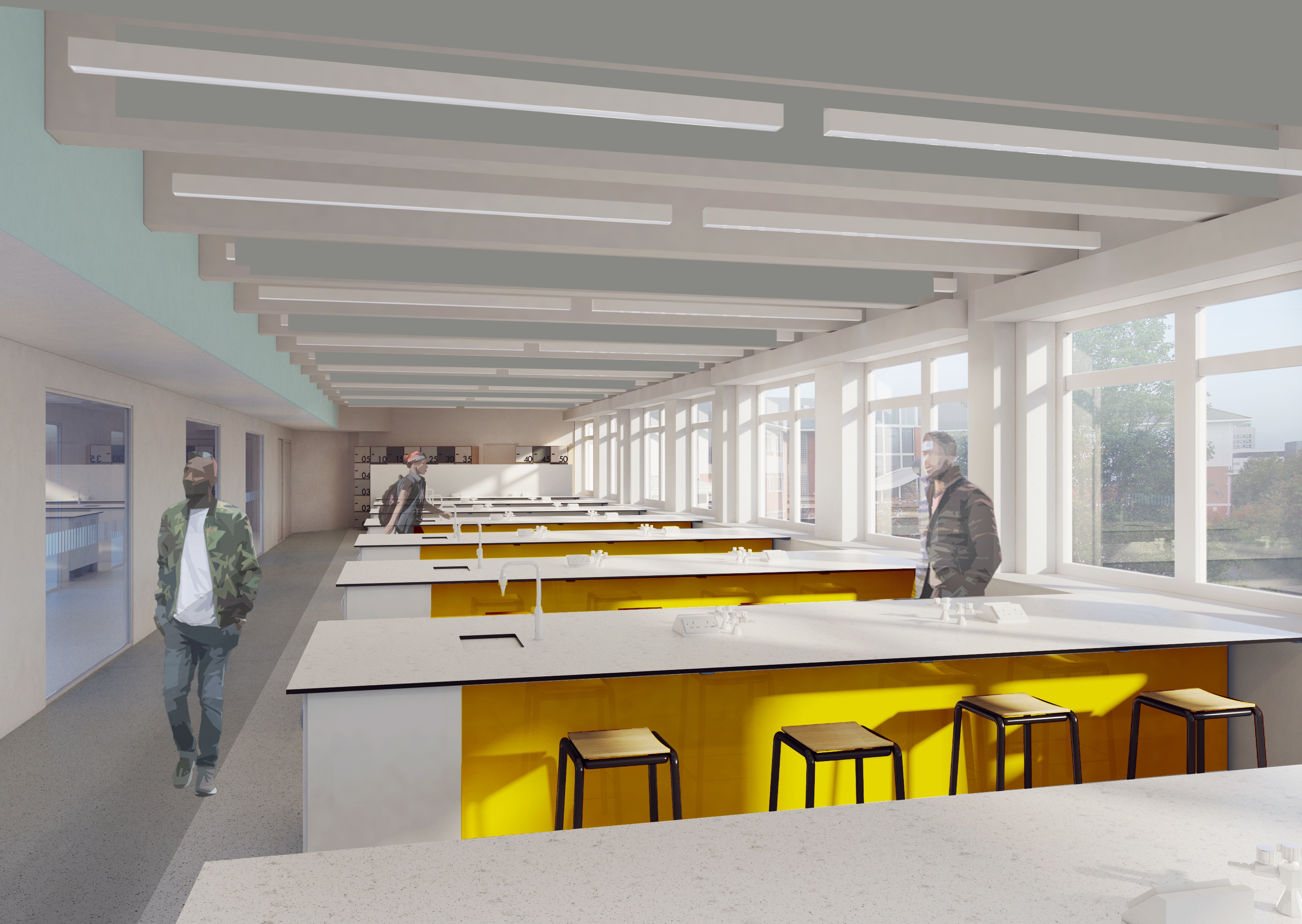 .
Willmott Dixon has also been awarded the contract to renovate the building – its third project for the university group after building the £14 million CU Scarborough site and transforming the Grade II listed Civic Centre, in Dagenham, into CU London.
Work on the ground-breaking site is already underway and is expected to be completed in February 2019, with the new building scheduled to be open to students the following month.
We are very excited to announce the plans for our new state-of-the-art campus which reflects the considerable investment, modern technology and innovation, and will enhance our student experience, propelling us forward for years to come.

Our innovative model of flexible education will be highlighted in our new building as we look to more exciting and agile ways of equipping our leaders of tomorrow.

Staff and students have been an integral part of the design process, and their feedback has contributed significantly to developing and strengthening the plans and ensuring the new building supports the needs of modern university learners.

The new campus is ideally situated adjacent to Coventry University's Technology Park which is already host to a variety of Coventry University activity as well as a number of exciting start-up businesses. It is also close to the railway station and includes good parking facilities.

We look forward to seeing the site being transformed over the coming months as we prepare to move into the building early next year.
CU Coventry offers a flexible education which provides students with the skills and work experience that is attractive to employers. A study has shown that 97 per cent of CU Coventry students are employed or in further study six months after graduation.
For more information, visit http://www.coventry.ac.uk/cuc/