CU Scarborough's first lot of students have graduated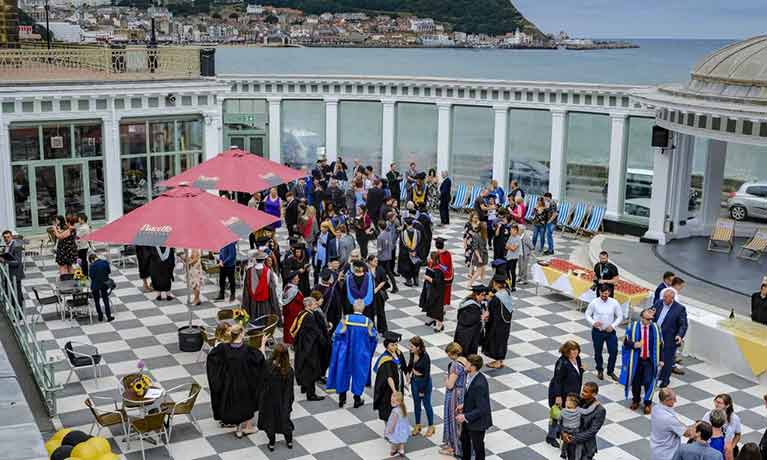 University news / Student news / Alumni news
---
Tuesday 10 July 2018
Press contact
---
An internationally-acclaimed playwright has been awarded an Honorary Degree at CU Scarborough's very first graduation.
Sir Alan Ayckbourn has been awarded an Honorary Doctor of Letters (Hon DLitt) in recognition of his outstanding contribution to theatre in Scarborough and his services to creative industries across the world.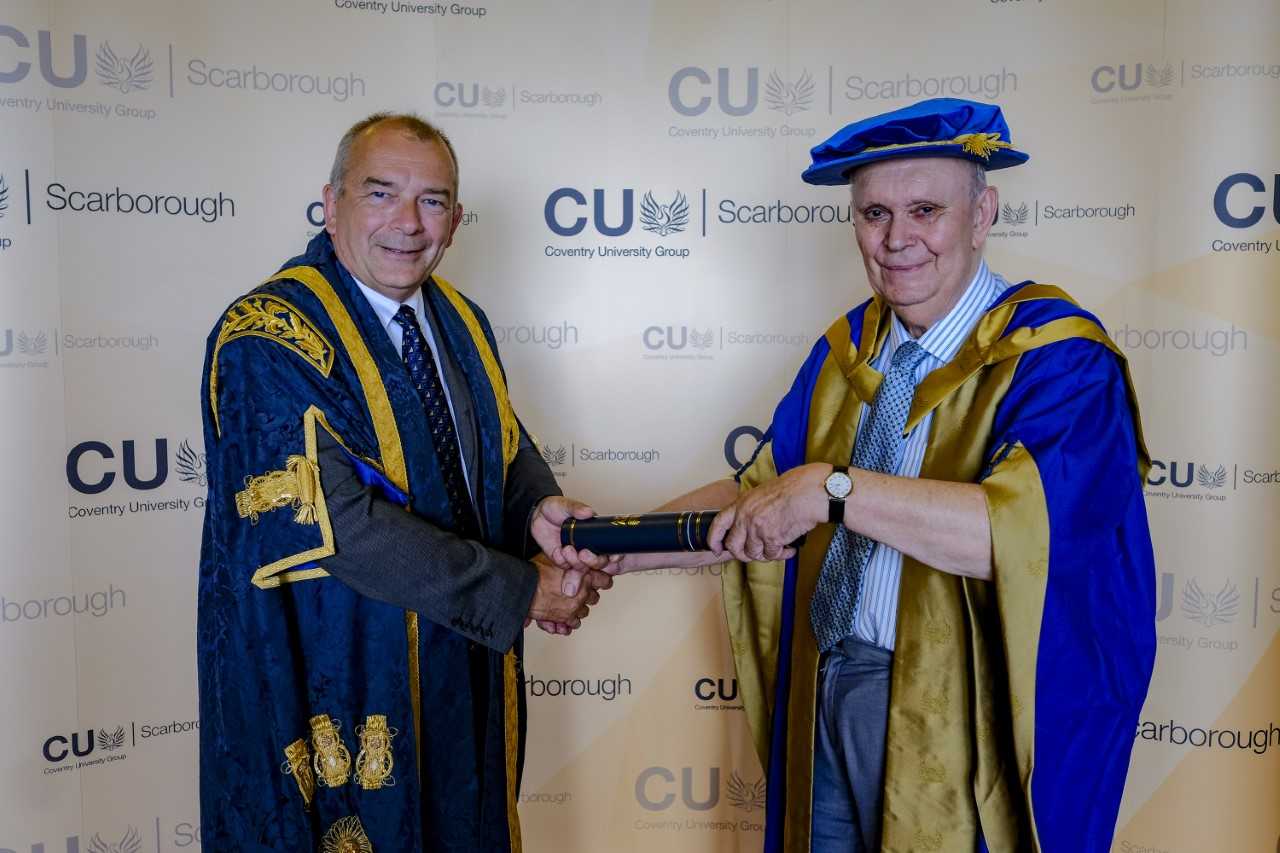 .
He was artistic director of the Stephen Joseph Theatre, in Scarborough, from 1972 to 2009 where all but four of his plays received their first performance. More than 40 have gone on to be produced in the West End, at the Royal National Theatre or by the Royal Shakespeare Company.
Sir Alan was presented with the accolade by CU Scarborough, part of the Coventry University Group, at its inaugural graduation ceremony at Scarborough Spa.
The event also saw the institution's pioneering students officially receive their Coventry University degrees.
The graduation ceremony marked a major milestone for CU Scarborough, which is set to welcome its next intake of students in September and is now accepting applications through Clearing, celebrating its growth since being established in 2015 and the achievements of its very first students.
The graduation ceremony was an extremely important event for CU Scarborough.

We have seen an incredible amount of growth since opening three years ago – something we would not have been able to achieve without the confidence our pioneering students placed in us.

I would like to congratulate the students on their achievements and wish them the very best for the future.

We were also very proud to welcome CU Scarborough's very first honorary graduate Sir Alan Ayckbourn to the ceremony.

Sir Alan is synonymous with Scarborough and has made an outstanding contribution to theatre both in the town and across the world, so it was very fitting that he was awarded an Honorary Doctor of Letters.

Professor Craig Gaskell, Associate Pro-Vice-Chancellor of CU Scarborough
Sir Alan said:
It was an honour to be invited to CU Scarborough's very first graduation where I was presented with an Hon DLitt in recognition of my work.

The institute has already had an incredible impact on the town, and it was wonderful to join the students to celebrate their achievements.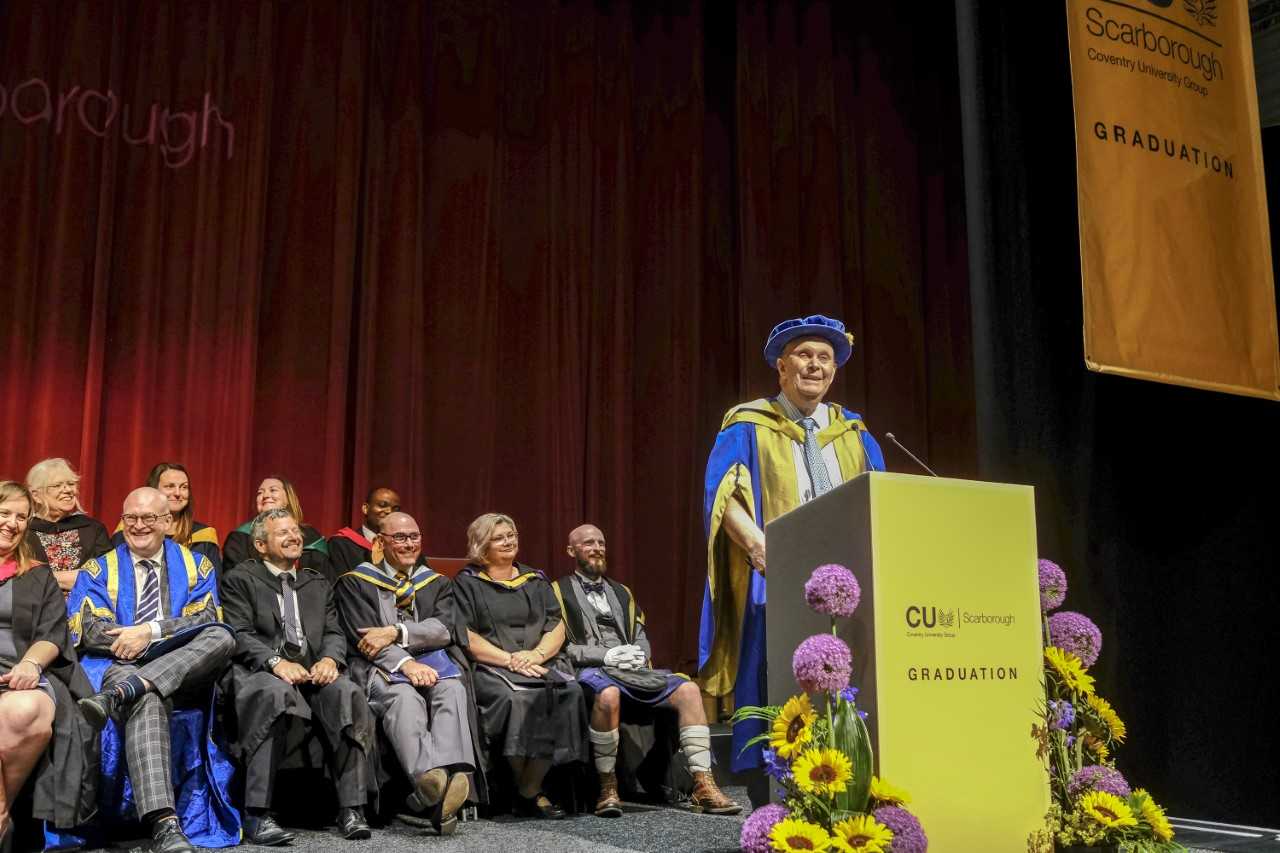 Natalie Foster, a mother of two, graduated from CU Scarborough with a degree in Law and Practice and is now a trainee commercial lawyer at North Yorkshire Law.
The 35-year-old said:
I worked in the banking sector for ten years, but hit a glass ceiling on where I could go because I didn't have the qualifications, so CU Scarborough has enabled me to completely change my career.

I have really enjoyed my time at CU Scarborough, there is an eclectic mix of students and all of the tutors have been very supportive – I'm incredibly grateful for what they have helped me to achieve.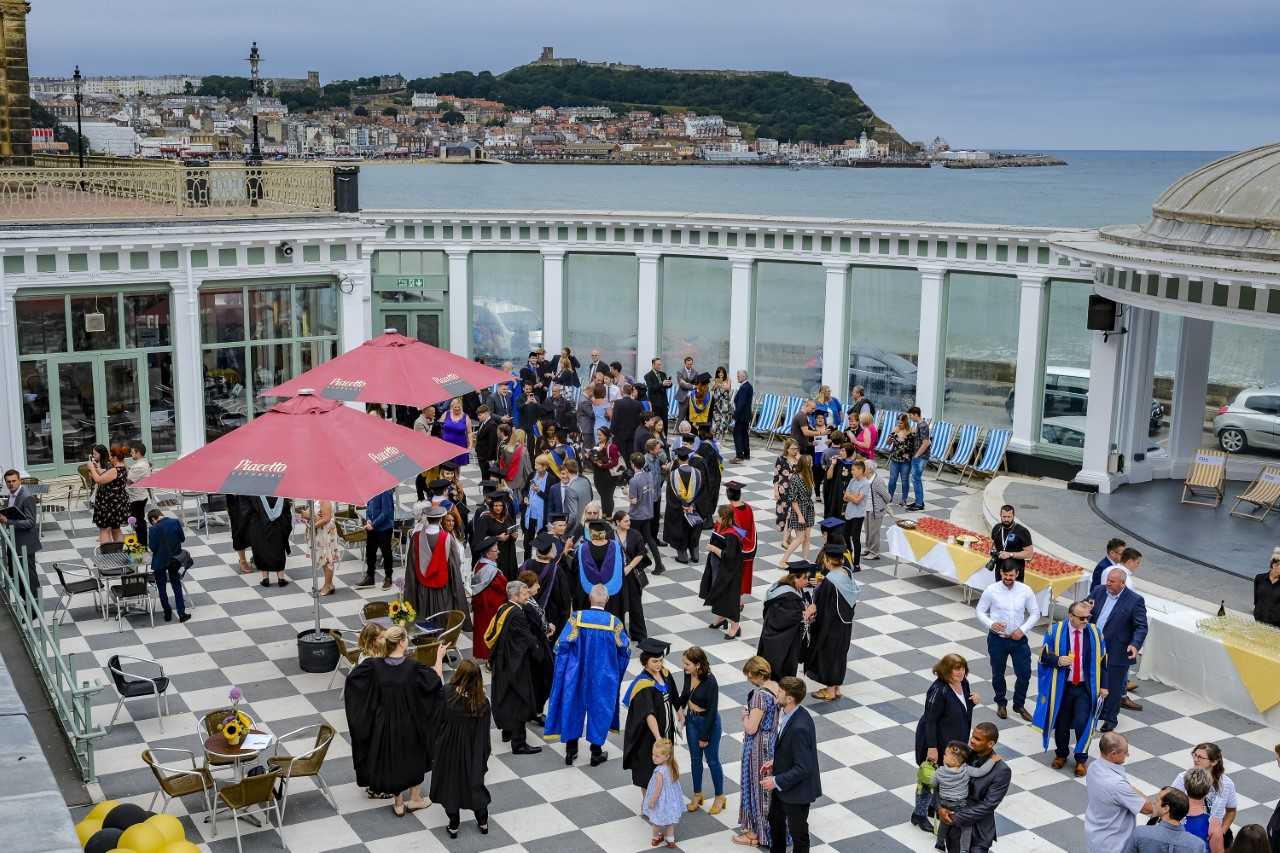 A dedicated Clearing Hotline has now been launched for those wanting to find out more about applying through Clearing and can be contacted on 01723 336 710. Information can also be found by emailing admissions.cus@coventry.ac.uk