Cricket star secures sporting dreams five years after giving up hope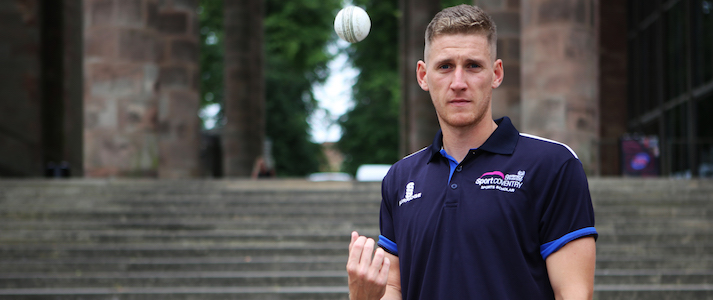 ---
Monday 17 July 2017
Press contact
---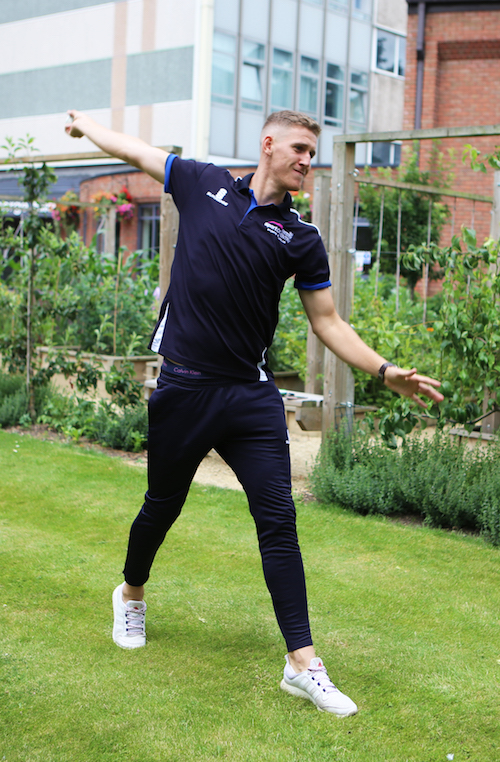 A Coventry University sports scholar who gave up his dreams to focus on his studies has completed his degree and made the move to professional county cricket five years after thinking it was too late.
Grant Thornton played for Warwickshire Cricket Club Under-19s as a teenager, but after not being offered a full time contract he decided to throw himself into education and give up hope of a profession on the pitch.
He accepted a place studying Sport and Exercise Science at Coventry University, setting his mind firmly on education and keeping his sporting passion for weekends as a member of Leamington and Berkswell cricket clubs, and over the summer with the Warwickshire second team.
Grant was awarded Coventry University's sports scholarship after impressing at the Birmingham and District Premier League, and now - five years after having his dreams dashed - has finished his degree and secured his first professional contract with Warwickshire CCC.
The 24-year-old who lives in Coventry was signed after being spotted playing to an exceptionally high level during a weekend match earlier this year.
Grant Thornton said:
"I have always loved cricket but I thought it was too late to make a career from it because at the age of 24 I'd never had a professional contract.

"After I decided to give up and go to university I didn't give it much thought, I was given the sports scholarship and that helped me focus on my degree and train so I could keep playing at weekends.

"I enjoyed playing on the second team and studying and left it at that. I never imagined it would lead to this and I would come out of it with a degree and a position with Warwickshire.

"But it turned into quite a year. Being able to break through into the first team was amazing, I was suddenly playing against people I've been watching for so long.

"I was nervous for the first couple of games but it's what I always dreamt of, and it shows that you should always play to the highest standard even if it's just weekend cricket while you're at university.

"People often don't think they are going to get anywhere and they don't take it seriously. But this shows that it's always possible."
Tom Shakespeare, sports scholarships officer at Coventry University, said:
"I am delighted to see Grant's success. He was one of our sports scholars for three years running and it is wonderful to see his skills and dedication have paid off to secure this fantastic and well earnt opportunity."

"It really shows that with the right commitment and support available it is possible to pursue a sporting career alongside life at university. It is amazing news and we wish him all the best."
---
For further press information, please contact Hannah Smith, press officer at Coventry University, on +44 (0)24 7765 8352 or at hannah.smith@coventry.ac.uk