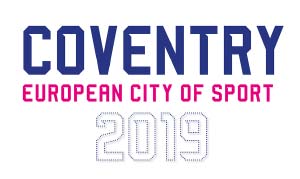 Coventry has been named as the UK's European City of Sport for 2019.
The title has been awarded by European Capitals and Cities of Sport Federation (ACES Europe) following a successful bid by the city council – supported by Coventry University, among other partners – and will mark a celebration of all aspects of sport and well-being across Coventry.
The judges – who visited the city last month and spent time in the university's Science and Health Building – were impressed with Coventry's 'exemplary sports policy' and its aims of 'health integration and respect', which are the main goals of ACES Europe.
An important part of the year will be to celebrate the opening of the new water park in the city centre as well as the new 50m pool at the Alan Higgs centre.
The year will also focus on encouraging more young people – especially those that live in disadvantaged communities – to enjoy sport and lead an active lifestyle. This will build on the work that's already achieving success thanks to projects like 'In It Together' and 'Go Swim' which are seeing people across the city return to sport and physical activity.