Coventry University's VC appointed chair of leading alliance of unis
Thursday 01 September 2016
Press contact
---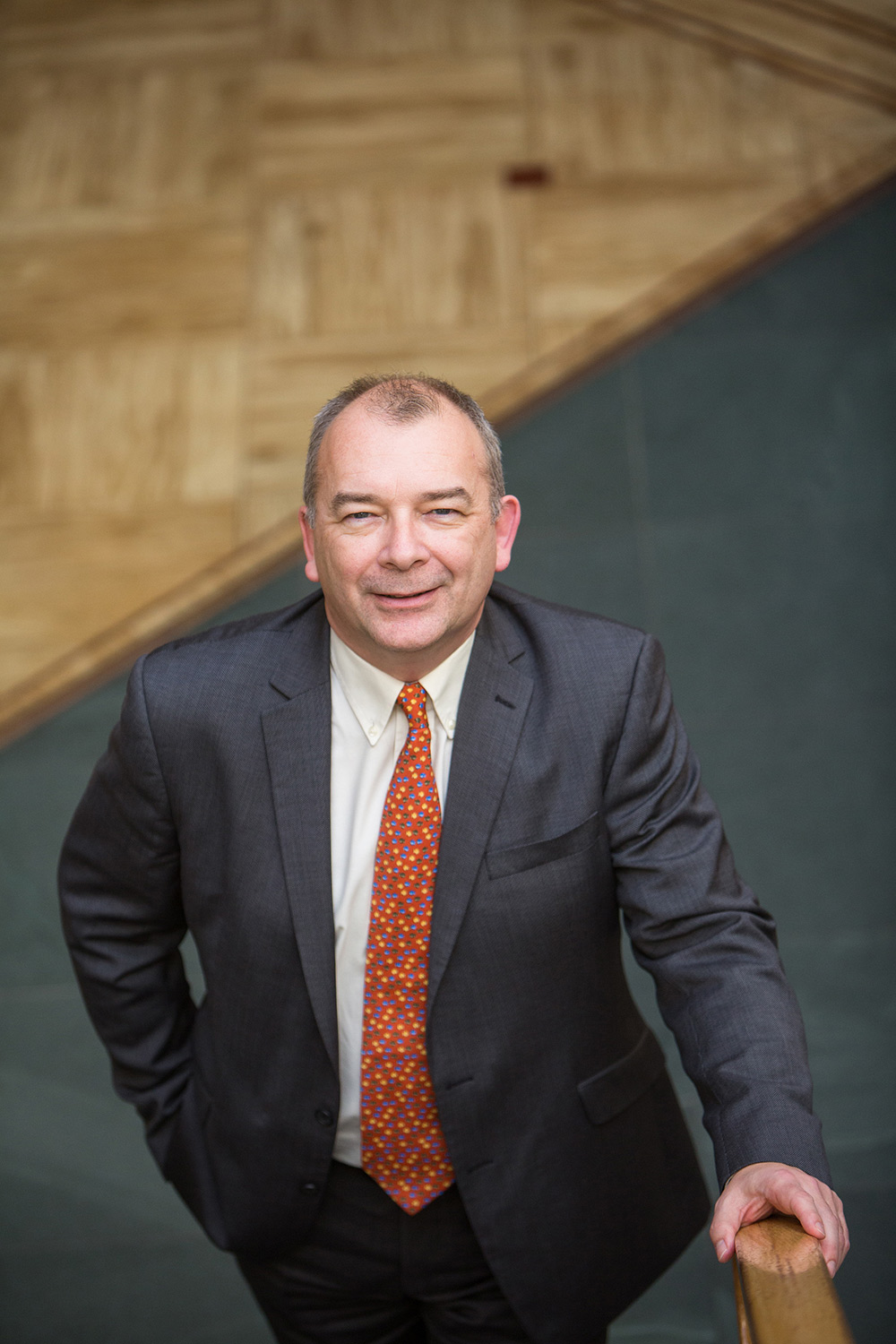 The vice-chancellor of Coventry University has been elected as the new chair of University Alliance (UA), the mission group representing Britain's universities for cities and regions.
Professor John Latham takes up the role this month, replacing Professor Steve West – vice-chancellor of UWE Bristol – as chair of the alliance, of which Coventry University itself is a member.
As the government devolves powers and budgets away from Whitehall to cities and regions, UA has published a series of reports (see editors' notes) focused on the regional leadership role of universities, working collaboratively with civic leaders and others.
Following Britain's decision to leave the European Union, UA will focus on the ways in which modern civic universities – rooted in cities and regions – can support the government's industrial strategy.
A number of initiatives co-led by Coventry University – including the West Midlands Combined Universities (WMCU), which was established to meet the demands of devolution in the area – already reflect the vision of regional leadership, business engagement and social innovation pioneered by UA and its members.
Professor Julie Lydon, vice-chancellor of the University of South Wales, replaces Professor Latham as deputy chair of University Alliance, and will serve on UA's board of directors alongside Alliance treasurer Professor Edward Peck, vice-chancellor of Nottingham Trent University.
Professor Latham said:
The Brexit vote made it clear that too many parts of Britain feel left behind. Theresa May is right to highlight this as one of the biggest challenges facing us as a society.

Civic universities have a critical role to play in meeting the aspirations the new Prime Minister has set out: driving growth in every region, creating jobs and opportunities, bringing communities together and helping to build strong and resilient neighbourhoods. As a group of institutions committed to making a difference in everything we do, University Alliance will focus on making this vision a reality.

After two decades of fast-paced change in the higher education sector, ministers are right to press ahead with the Higher Education and Research Bill. We will be working constructively to ensure the legislation receives proper scrutiny and that the new system puts students at the heart of the system and supports research excellence wherever it is found."
Commenting, University Alliance chief executive Maddalaine Ansell said:
We welcome Professor John Latham to his role as chair of University Alliance. For Britain and for the higher education sector it is a time of great uncertainty, but also huge opportunity.

As a group of institutions, we believe that universities have a responsibility to their cities and regions. This is even more important as the UK finds its new place in the world.

We thank Steve for his dedication, guidance and service over the past four years. He has helped put in place a strong foundation which we will build on in the coming months and years."
---
For further press information, please contact Alex Roache, Coventry University, on 02477655050 or email alex.roache@coventry.ac.uk. Alternatively, contact Gabriel Huntley, Head of Communications and External Relations, University Alliance, on 07890 626099 or email gabriel@unialliance.ac.uk.