Coventry University joins Institute of Coding as a lead partner to tackle UK digital skills gap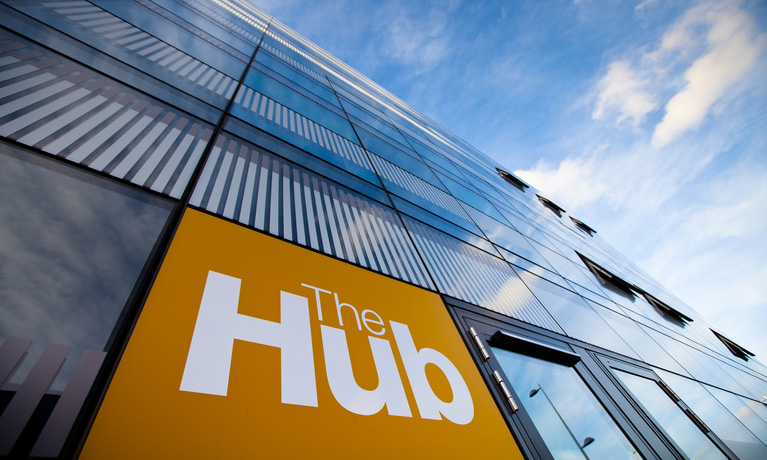 Business news / Alumni news
---
Thursday 05 July 2018
Press contact
---
Coventry University is playing a major part in a new government backed national initiative to grow and develop digital skills for the current and future needs of industry.
The university has joined the Institute of Coding (IoC), a consortium of universities and employers, with a mission to develop the next generation of digital talent at degree level and above. The IoC was formally launched last night at a special event in the House of Lords.
Working with the IoC, Coventry University will bring together the worlds of academia and industry with a remit to spread digital skills across the UK. The IoC organisation will work specifically to develop specialist skills training in areas of strategic importance and boost equality and diversity in digital education and careers. This will be delivered through degrees, degree apprenticeships, short courses, continuing professional development, innovative learning facilities and other outreach activities.
As part of its role, the IoC will also produce research, analysis and intelligence to anticipate future skills gaps across the UK workforce.
The Institute of Coding is a £20 million government investment funded through the Office for Students, and is matched by £20 million pounds of investment from partners.
As a leading member of the consortium, Coventry University will lead on supporting professions undergoing digital transformation by retraining learners via new digital training programmes provided both online and face-to-face.
Specifically, Coventry will be working with industry partners to develop digital skills in the advanced manufacturing and logistics sectors (with Unipart), the transport and automotive industries (with HORIBA MIRA), the creative economy (with the Emerald Group) and healthcare.
The Institute of Coding is the kind of skills partnership between higher education and employers that will be key to the success of the government's Industrial Strategy.

Coventry's experience in this area includes the creation of one of the first degree courses in ethical hacking and cybersecurity, as well as partnering with organisations like HORIBA MIRA and Unipart on ground-breaking robotics, automation and connected vehicle projects. Our long-term partnership with FutureLearn will also make a major contribution to this project.

We're very much looking forward to playing a key role in the initiative through a new programme of teaching, knowledge exchange and professional development, as well as research and policy support.
The Institute of Coding will play a vital role in ensuring we can continue to generate the world-class pipeline of digital specialists the UK needs and improve education for everyone.

Backed by £20 million of Government investment, this consortium of over 60 universities, businesses and industry experts will help people of all ages gain the skills they need to secure a range of exciting careers in fields such as artificial intelligence and cybersecurity.

This is central to the government's modern Industrial Strategy, which aims to make sure we are all equipped for the jobs of the future. I would like to thank everyone involved for their work so far and I'm looking forward to hearing how the Institute of Coding progresses.
The Institute of Coding is a fantastic example of universities and businesses working together to develop the digital skills needed for the UK economy. I am delighted that the institute will also encourage and support groups who are traditionally underrepresented in the digital sector, including female school leavers and women returners.
We are delighted to have the opportunity to provide work ready digital skill programmes, CPD and short programmes to our work force in the industry.