Coventry lecturers scoop national teaching excellence awards

---
Thursday 27 June 2013
Press contact
---
Two lecturers at Coventry University are being awarded a prestigious National Teaching Fellowship from the Higher Education Academy today in recognition of their excellence in teaching and learning.
Dr Marina Orsini-Jones, principal lecturer in English, and Jonathan Worth, senior lecturer in photography, were chosen from over 180 nominations submitted by higher education institutions across England, Northern Ireland and Wales.
The duo – who were judged by criteria such as 'individual excellence' and how well they have 'raised the profile of excellence' – will each receive an award of £10,000 which will be used to support their professional development in teaching and learning, or in other aspects of pedagogy.
Earlier this month Coventry University rose 13 places to 33rd in the Guardian University Guide 2014 – its highest ever position – and it ranked in the country's top 20 for the quality of teaching, as rated by students.
Since joining the University, both Jonathan and Marina have played pivotal roles in developing groundbreaking teaching practices in their respective subjects.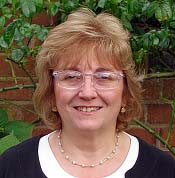 Marina – who leads the University's Applied Research Group in Pedagogical Innovation in Languages and Literature – first joined the former Lanchester Polytechnic in 1984 from the University of Bologna, and immediately set about giving her students the learning opportunities she did not experience in Italy.
By reflecting on teaching practices 'through the looking glass' of the students' perspectives, Marina has helped pioneer a curriculum which is uniquely focused on and informed by her students – she has also published scholarly work jointly with her students on topics such as Computer Assisted Language Learning (CALL), digital literacies and e-learning.
Marina said:
I am greatly honoured to have received a National Teaching Fellowship. This award recognises my long-term commitment to student-centred teaching innovation. I owe it to my students, who have helped me to question and improve my practice, to my colleagues, who have supported me to implement change and to my patient family.
Jonathan has helped transform Coventry University's photography course into one of the most reputable and sought after degrees of its kind in the country.
Having joined academia from an extensive background in professional photography, Jonathan developed a radically new approach to teaching, setting the photography course apart by pioneering a free 'open class' concept through which anyone in the world can participate.
His ambitious course model, which harnessed the potential of apps and social media, attracts considerable interest from students, industry luminaries and the press, and is still leading the way in the use of disruptive technology to a create better, more innovative learning experience.
Professor Craig Mahoney, chief executive of the HEA, said:
The 55 new National Teaching Fellows announced today are all an inspiration to me. They have each made a significant impact on the teaching at their own institution, and many of them even further afield. With NTFs from across all the Mission Groups and from each of the three participating countries of the UK – England, Northern Ireland and Wales – I am sure the new NTFs will also be an inspiration to their peers.