Coventry graduate heads to UN debate in latest effort for women and girls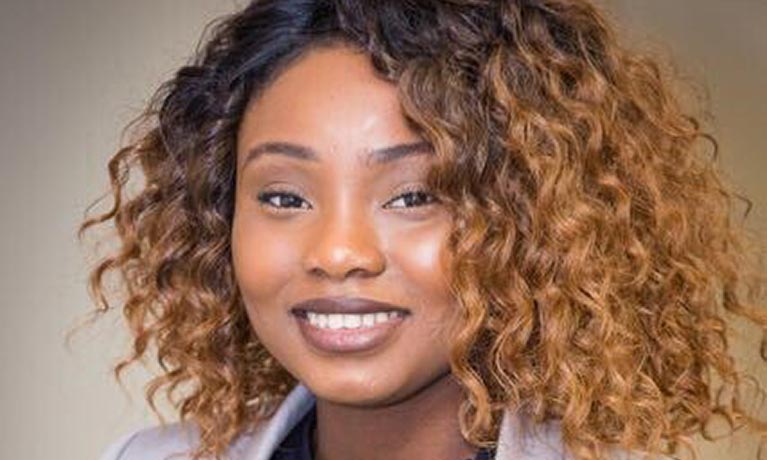 University news / Alumni news
---
Thursday 25 October 2018
Press contact
---
A Coventry graduate who helps inspire women from minority communities will take her work to a UN delegate to tackle issues including modern slavery, trafficking and child sexual exploitation across Africa.
Stephanie Itimi will join the panel at the UN Women event, Unleashing the Potential of Youth in Africa, in Kenya this week to discuss what can be done to help women and girls in the face of the often violent and damaging crimes.
Speaking on the topic of Understanding and Breaking the Cycle of Technology Assisted Violence, the former Coventry University economics student hopes to encourage greater youth inclusion in projects to build safe digital spaces across the nation.
She will urge African governments to make cybersecurity a priority, especially in terms of protecting women and children online both through implementing cybercrime legislations and spreading education across communities.
Stephanie, who graduated from Coventry University in 2016, now works for the UK government as well as acting as a member and adviser for the African Business Portal.
She also runs projects to help build the confidence of women from minority backgrounds across the UK, working to make BAME role models visible, provide digital training and public speaking workshops, and create a platform for women and girls to share their own stories.
Her work has already helped more than 150 women grow in confidence and gain new skills to help them progress in the workplace.
Stephanie, who now lives in London, said after watching her own mother struggle, she was inspired to take action and help others see that they weren't alone.
The 23-year-old cyber intelligence analyst, said:
The fact that I have been given a platform to share my thoughts and experiences is amazing. It's a huge responsibility to be acting as an ambassador for so many women who may not have the opportunity to speak out.

It is so important to get the message out that young people should be included in shaping digital projects like this. That is how we dispel false assumptions and make sure initiatives being developed are created with the intended audience in mind."
Stephanie has also run coding classes for BAME children and teenagers, and hosted writing workshops for those applying for jobs or university places in her efforts to boost confidence and skills across many different communities.
She said:
I moved to the UK from Nigeria when I was seven-years-old and I noticed there were different barriers to face being a woman and because of colour. My mother was a HR manager in a bank but moving here changed everything, I watched her struggle with three jobs and barely sleeping just to make it.

This is all about people inspiring each other and sharing stories of what it's like to be a woman of colour in the workplace. That can be so powerful because it can be mentally daunting when you feel alone and people around you don't see what you're going through.

A lot of it is about confidence, body language and equipping women with the skills to make sure they aren't in this position, but also to give them space to tell their story to others.

Visual representation matters and it is so important in any industry to be able to see somebody that looks like you, that is what is needed to helps inspire women that want to achieve more and break that glass ceiling we know exists for women of colour.