Clearing myths busted as thousands get ready to find last-minute university places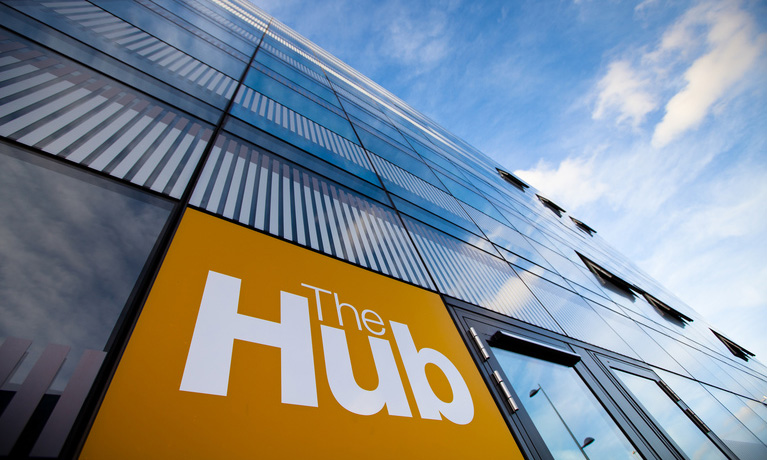 ---
Tuesday 14 August 2018
Press contact
---
Coventry University's admissions experts have busted the biggest myths around Clearing as thousands of students prepare to get their exam results and make decisions about their next steps in education.
Figures from UCAS show that at least one in eight UK University places are likely to be offered through clearing, as demand and interest in the last-minute entry process rises.
Coventry's Deputy Director of Admissions, Simon Jones said with universities ever-more keen to recruit, and students having more options open to them, the process is a very far cry from the "last resort" it might once have been.
He's here to explain what the process is, and take on the myths associated with it.
Clearing is confusing, and only for if I fail my exams.
"Clearing is simply the name for the process by which last minute university offers are made to applicants. Anyone who doesn't get into their chosen university, or who changes their mind about what to study can put themselves into clearing through UCAS.
"Then they simply contact universities to be matched to suitable courses – with offers usually being made within the space of a few days. You can contact as many institutions as you like from the beginning of July but the main business takes place around the release of A-level results.
"It's a hugely busy time – it's also now a major route for applicants as around one in eight UK university places are likely to be offered this way.
You've failed if you end up in Clearing
"This is a very outdated view. Yes, the majority of students go into clearing because they've missed out on a place with their firm UCAS choice, but increasingly it's becoming a positive choice to enter clearing.
"In fact, many applicants now put themselves into clearing because for them it is the best way to get to talk to universities and secure a place quickly much later in the summer. Others do better than expected in their exams and want to explore their options in what we call 'trading up'. Then there are all those who just change their mind.
"Whatever it used to be, clearing is now just another route into university even if you've got nothing sorted yet. Just make sure you register with UCAS."
You will never find the right course in Clearing, it's just ones nobody wants
"It's certainly no longer the case that clearing is a last resort full of leftover places. In 2016 over 30,000 courses were listed as having vacancies by UCAS in everything from law to zoology, and most universities now routinely recruit this way – including those with the highest entry requirements.
"There are lots of reasons for courses still having space so late, from other students turning down places, extra capacity to accept students and the introduction of new or revised courses. Universities want the best students, so sometimes will deliberately leave places open to attract those strong last-minute applicants. Clearing is simply another route in."
Clearing is a rush, you have to make decisions on the phone
"Almost half of places will be allocated through clearing in the first day or two so it is true that things move very quickly. But you can avoid feeling rushed by preparing in the run up to phone lines opening.
"Use whatever time you have to think about your options - check what spaces universities have in clearing now and contact admissions teams to talk to experts. Even when it comes to the big day – no offers can be accepted via UCAS until 3pm so there's plenty of time to think through the morning. Use this time wisely.
"Make calls, ask questions, and even when you're made an offer you usually have some time to go and think. That way you take the time to find out everything you want to know about your potential new home."
Students here through Clearing are treated differently
A Clearing student is treated in exactly the same way as any other student. Regardless of whether you were made an unconditional offer 12 months ago, or got your offer through clearing just weeks before your first day, your acceptance means that you have the potential to be a successful student on your chosen course. It's a case of once you're in – you're in. It's as simple as that.