Celebrating Delia - University honours electronic music pioneer behind Doctor Who theme
Monday 20 November 2017
Press contact
---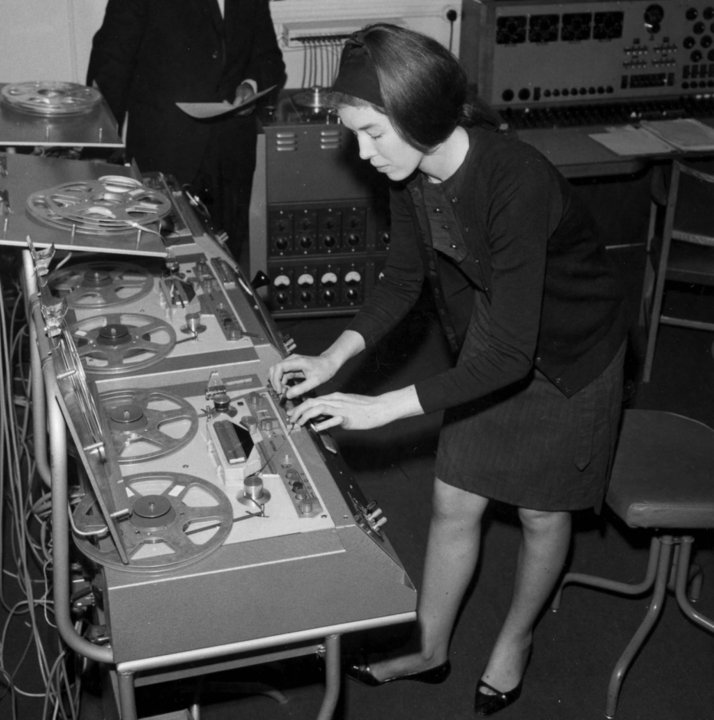 Delia Derbyshire, the electronic music pioneer behind the iconic Doctor Who theme is to be honoured with a posthumous honorary doctorate from Coventry University.
Largely unknown and uncredited during her lifetime, the Coventry-born musician created a new wave of sounds and arrangements in music during the 1960s and '70s, and paved the way for women working in the music production business.
She will be honoured with a posthumous doctorate of arts from Coventry University on November 20 – ahead of the BBC airing its first female Doctor and more than 50 years since the sci-fi series first took Delia's experimental sounds into living rooms across the country.
Born in Coventry in 1937, Delia's unique sonic palette was shaped by sounds of the Blitz and its air raid sirens which surrounded her as a child. Highly academic, she won a scholarship to study maths and music at the University of Cambridge where she immersed herself in sound.
After graduating, Delia struggled in what was predominantly a man's industry, being told by Decca records that it did not employ women in its studios. She turned to teaching but refused to give up and was eventually found work as a trainee studio manager at the BBC.
It was here, in 1962 that Delia gained access to the experimental Radiophonic Workshop and went on to transform a written score by Ron Grainer for the new series, Doctor Who, into an iconic piece of electronic music.
Delia stayed at the workshop for 10 years, recording sound for Inventions for Radio and Cyprian Queen – all in the days before modern synthesisers and machines. She was later approached by Paul McCartney to work on a backing track for the Beatles' hit, Yesterday.
But despite her talent and credit from her peers, Delia failed to gain widespread recognition during her lifetime, eventually becoming disillusioned with the industry and finding work as a radio operator in Cumbria. She later worked in a museum in the area, before taking up a position in a bookshop in Northampton where she met her partner, Clive Blackburn.
She died aged 64 in 2001, and has since been widely acknowledged as a pioneer in electronic music, as well as inspiring the likes of The Chemical Brothers and Sonic Boom.
Mark Ayres, composer and sound designer at the Radiophonic Workshop said:
"Any composer of my generation with an interest in electronic sound and music cannot fail to have been influenced by Delia's talent. And of the incredible work produced by her and her BBC Radiophonic Workshop colleagues that became the soundtrack to our own childhoods.

It is very fitting that Delia is receiving this posthumous honorary doctorate from Coventry University. Delia was proud of her roots in the city and deeply affected by the damage wreaked upon it during the Second World War, though much inspired by the sounds she heard around her during that time."
Clive, Delia's partner of 21 years, said:
"Delia would be really excited by the developments in electronic music. Digital technology is finally catching up with what she managed to achieve manually in the 1960s using the most rudimentary of equipment.

Delia would have been so proud if she had been here to receive this honorary degree in person. Coventry is where she grew up and where her roots were and the place meant an enormous amount to her."
Delia's honorary doctorate will be collected on her behalf by both Mark and Clive at Coventry Cathedral on Monday November 20.
Coventry University will launch a series of school workshops in Delia's name on Friday to inspire a new generation of children, especially girls into maths and music. Linked to the touring play about her life, Hymns for Robots by Noctium Theatre, the partnership project will share the story of Delia and her creations at the BBC Radiophonic Workshop.
---
For further press information, please contact Hannah Smith, press officer at Coventry University, on +44 (0)24 7765 8352 or at hannah.smith@coventry.ac.uk.