Calling young scientists for fun, free events at Coventry University
Thursday 28 July 2016
Press contact
---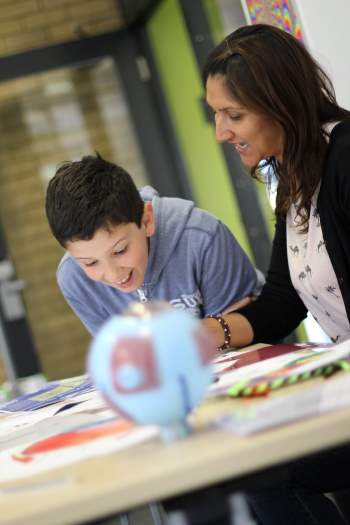 Local families are being invited to get take part in active psychology research at Coventry University during a special five day event next week.
From 1st to 5th August, academics from the University's Centre for Research in Psychology, Behaviour and Achievement want to involve local families with children aged 6-12 years old in their research, while demonstrating some of the work currently going on.
Dr Helen Breadmore explained:
This event ran for the first time last summer and was a big success. This year we have loads more activities, demonstrations and new experiments. People are asked to register for one of the morning or afternoon sessions on our

website

where there is more information for parents and carers. We can guarantee a fun, free event where children and adults will gain an insight into lots of types of research. Younger siblings are welcome too, as there will be lots of activities and games to play."
Families taking part will learn lots more about psychology, the science of the mind, brain and behaviour, and see and take part in experiments and demonstrations and arts and craft activities, while at the same time helping the University collect data for ongoing research.
Some of the experiments and research taking place is investigating how children learn to read and spell and other research is looking at how sleep affects the memory, how and why children make-up words, and how attention can be affected by various influences.
All sessions will take place at the Lanchester Library in an exciting new, top floor, research space. To find out more about the week's events and to book on a session visit: www.coventry.ac.uk/youngresearchers or follow #CovYR on Twitter.