A Coventry University staff member to be at the forefront of educating students and staff about sepsis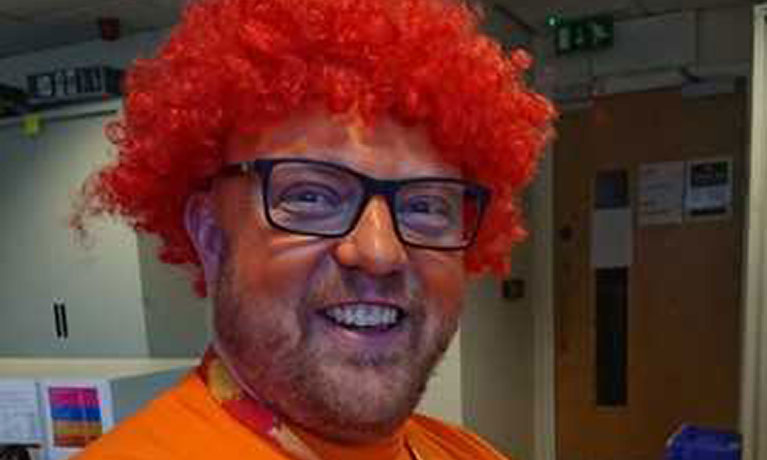 ---
Thursday 10 May 2018
Press contact
---
A Coventry University staff member says raising more than £1,000 for the Sepsis UK Trust marks the beginning in educating the university community about the fatal condition.

Members of the People Team in Portal House dressed up for a 'Day of Orange' on Tuesday 1 May to fundraise for the cause in a cake and bake sale, and made £1,134.75.

Heading up the fundraising was group global resourcing manager, Steve Pallister, in memory of his mum, Margaret, who was unable to beat the life threatening condition back in March 2017.
For my mum it went from a winter cold to fighting for her life in an intensive care unit, attached to life support machines in 36 hours. To see something like that take someone so treasured was very difficult.
40 members of staff got involved in the day, he said:
People really came together and wore orange clothes, heels and jewellery. There was also extra challenges as a separate set of pledges. If £25 was raised I would have my head painted orange, for another £25 I would have orange nail varnish, and for another £50 I would have orange lipstick.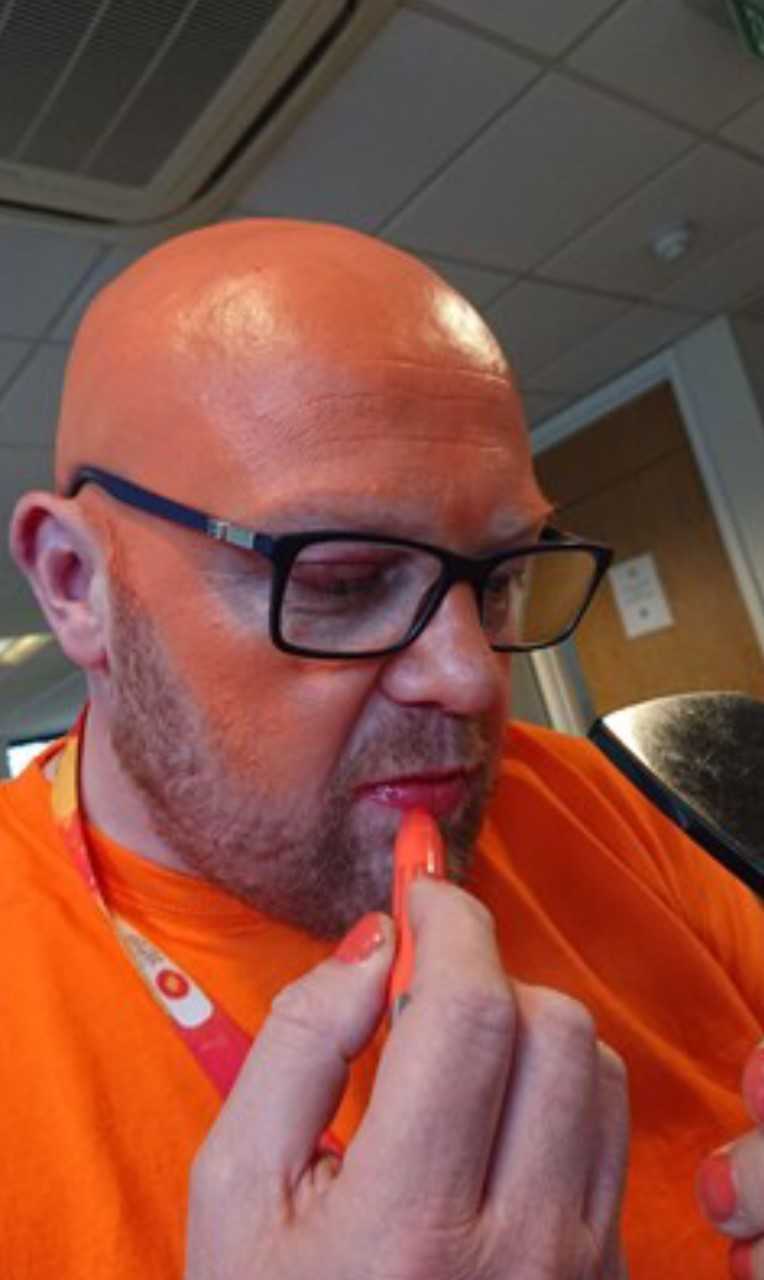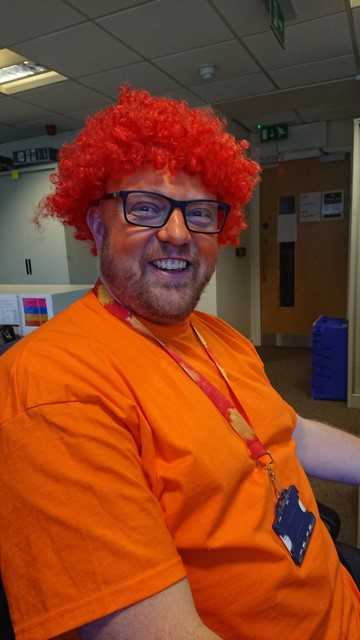 Steve is now talking with the university's Faculty of Health and Life Sciences about potential initiatives to include more course based training for future nurses and health care professionals, on things like recognising the symptoms of sepsis in patients before it is too late.
Sepsis is a form of blood poisoning that can exacerbate quickly from infection to organ failure to death. The illness accounts for around 44,000 deaths a year in the UK, according to the UK Sepsis Trust.
I want to take forward this huge community of staff and students here who are possibly more vulnerable than others, because some may be less likely to ask questions about their health than others.

I want to try and be at the forefront of making the institution involved in the aware of sepsis.

As we are innovators in our education, I would like to think we could work in partnership with the Sepsis Trust to empower our own student and staff community. This would be a lasting legacy, to educate every year the next group of healthcare professionals, especially when our university provides around one in three healthcare professionals locally.
Following the success of the recent fundraiser, he hopes to host an annual 'Day of Orange' at the university.

Outside of Coventry University, Steve attends local sepsis support groups in the Coventry and Warwickshire area to increase awareness. He also has plans to raise more money for the charity by taking on the challenges of a London to Paris bike ride and a 10 day trek of the Great Wall of China in 2019.

You can still donate to Steve here: www.justgiving.com/fundraising/sepsisandme