Midlands universities look to future of European healthcare partnerships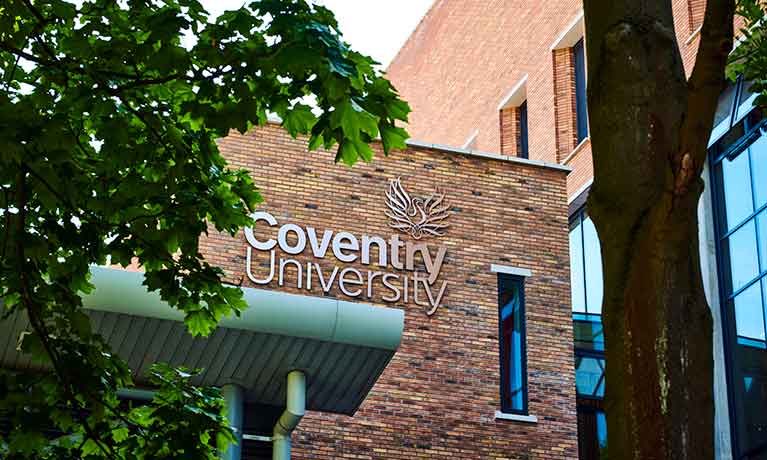 University news / Research news / Business news
---
Wednesday 10 April 2019
Press contact
---
Midlands universities are looking to the future of healthcare partnerships and European teaching collaborations after Brexit during a major nursing and midwifery conference in Coventry this week.
The Florence Network is a partnership of more than 40 healthcare focused education institutions across Europe, all committed to sharing best practice and expertise in research and working together on furthering innovation across teaching and learning in nursing and midwifery.
Its annual conference is this week being hosted by Coventry University where 130 students and delegates from more than 18 member countries have been welcomed to the city to discuss the future of nursing and midwifery roles and education.
Coventry University is one of several Florence Network institutions across England after signing up to the partnership in line with its focus on internationalisation, research and teaching aims, and activity across its innovative new healthcare and life sciences building.
The four-day conference on the theme Future Forward runs from 8-11 April, focusing on topics from artificial intelligence and simulation in education; mental health in the future workforce; migrant wellbeing; and innovation in teenage cancer care.
As well as encouraging student engagement, the network will ensure continuation of opportunities after Brexit as members identify new areas of research collaboration; discuss curriculums and best teaching practice; and work towards ongoing exchanges and learning opportunities for students and staff.
Speakers will also be welcomed for a day of conference events at the University of Northampton on Wednesday 10 April - another UK Florence Network partner working towards collaboration and partnership in teaching and learning.
Richard Luck, Associate Head of International at Coventry University's School of Nursing, midwifery and Health, said: 
It is absolutely vital that we keep moving forward with education and development in healthcare training, and ensure we can retain a broader perspective for innovation across Europe and the rest of the world.

Partnerships like this one are going to be key beyond Brexit as an example of how we continue European collaboration, and continue to consider networking and partnerships opportunities across teaching and research.

We want to offer meaningful experiences and opportunities for students here and in other countries across UK healthcare training and education and this gives us a way to do that while also encouraging students to speak and have their say on issues so that they are a part of the process."
Dr Steve O'Brien, Dean of the Faculty of Health and Society at University of Northampton said:
As one of only two universities in the UK to be members of the Florence Network, it has been a privilege to welcome our nursing and midwifery peers from across the continent.

The title of the conference made their visit to our new, £330m campus at Waterside particularly apt. 'Future forward: the future of nursing and midwifery in a changing health arena' captures not only the outlook for the professions, but also reflects how universities such as Northampton are embracing new technologies in our state of the art simulation suite and educational innovations to help shape future generations of nurses and midwives. We look forward to continuing our close working ties with the network in the months and years ahead."
Susan Schärli-Lim, President of the Florence Network, said:
The Florence Network is a community of nurses and midwives reflecting the cultural diversity of the European Union. Its main goals include stimulating an organising the exchange of students and lecturers, contributing to the quality development of curriculum, to develop common projects and research, all to encourage the visibility of nursing and midwifery. In a recent exploratory research the network allows a platform to exchanging ideas and experience and enhances personal and professional development, curriculum development in a conducive networking environment. We are delighted to be here in Coventry this week, and also visiting our partners in Northampton, to look at the future of so many aspects of healthcare training and education."
---
For further press information, please contact Hannah Smith, press officer at Coventry University, at hannah.smith@coventry.ac.uk or Jason Day, communications officer at the University of Northampton on 07736 022316