Coventry Midwife nominated for second award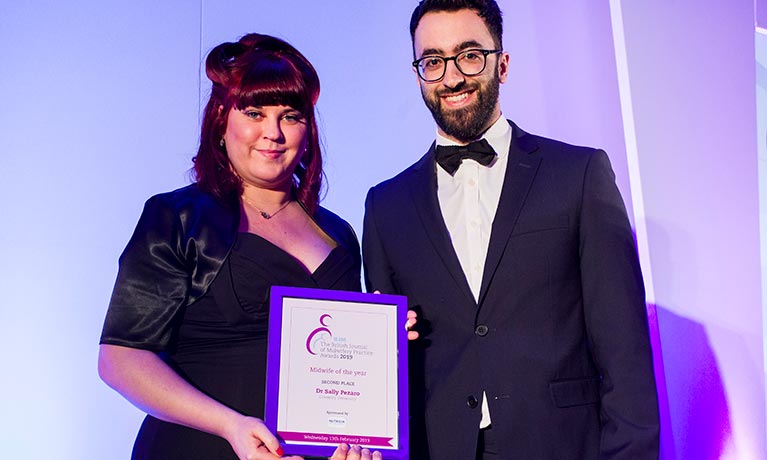 University news / Research news
---
Friday 29 March 2019
Press contact
---
An award-winning Coventry University midwife has been nominated for another accolade, for her work to raise awareness of hypermobile Ehlers-Danlos syndrome (hEDS) among mothers and pregnant women.
Dr Sally Pezaro has been shortlisted for the Midlands Maternity and Midwifery Festival Innovation Award in recognition of her contribution to maternity services.
The award recognises innovation, service or clinical research in a midwifery or maternity setting, and is open to individuals, companies, teams, units, trusts and clinical commissioning groups working in the Midlands.
This is not the first time that Dr Pezaro's work has won awards – this work was awarded second place in the British Journal of Midwifery (BJM) Midwife of the Year 2019 earlier this year.
Sally said she was delighted to have been shortlisted following her work with colleagues, Dr Gemma Pearce and Dr Emma Reinhold, to publish the first openly accessible paper of its kind, offering midwives, medical professionals and expectant mothers information needed for evidence-based maternity care.
In the context of childbearing, hEDS has previously been under researched. Thanks to this work, more women are now being recognised as having hEDS, opening up the right levels of care. Midwives are also being more widely trained to manage its effects in pregnancy.
---
For more information contact Gemma Boden, Senior Content officer at Coventry University, by email on ad2408@coventry.ac.uk or call on 02477657715.