Coventry University is first across the finishing line at Silverstone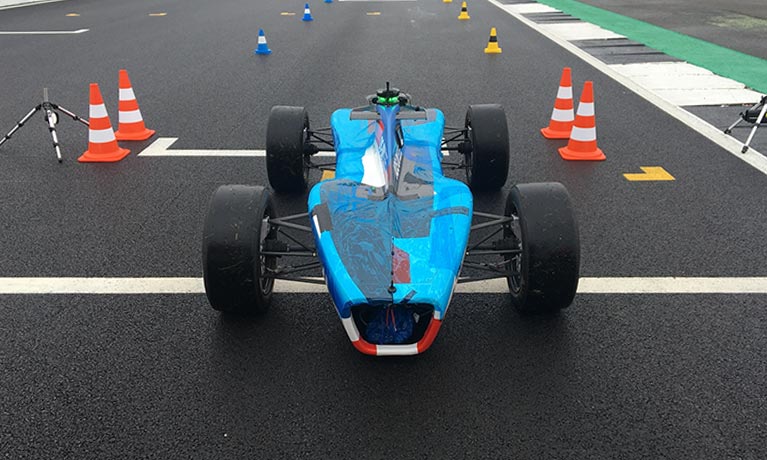 ---
Tuesday 30 July 2019
Press contact
---
A team of Coventry University engineering students have raced home from Silverstone with a number of wins in the Formula Student Artificial Intelligence (Formula Student AI) competition.
Formula Student AI is part of the internationally recognised Formula Student competition, Europe's most established educational engineering competition that is organized by the Institute of Mechanical Engineers. This contest is backed by industry and high-profile engineers and aims to encourage more young people to take up a career in engineering.
Facing stiff opposition, the university's team won the Formula Student AI acceleration and sprint events with their customised self-driving racing car. They also were the best at the skid pan test and had the fastest recorded lap in the endurance event.
The performance of AI Coventry at the Formula Student AI competition this year has cemented Coventry University's status as a centre for excellence in the field of motorsports engineering and AI developments.

Our team of students and staff from across the Faculty of Engineering, Computing and Environment have been working on this autonomous vehicle for just eight weeks, so it is fantastic to see their labour bear fruit when judged against teams with up to 18 months under their belts.

This AI project provides an excellent platform for further research, teaching and development and of course entering more competitions in future.

Jeff Peters, senior lecturer in motorsport engineering at Coventry University
AI Coventry's event-winning vehicle was able to navigate, at speed, its way around a course using depth and colour perception. The AI vehicle is controlled using code developed by 2nd year Computer Science student Sergiu Harjau.
I am so proud to have contributed towards winning the acceleration and sprint competitions at Formula Student AI 2019. It is a privilege to be part of AI Coventry, which has allowed me to work alongside academics who are leaders in their field and dedicated students.

Studying Computer Science at Coventry University has really opened up opportunities for me and will help me stand out from the crowd when it comes to looking for work after I graduate.

Sergiu Harjau, Computer Science student at Coventry University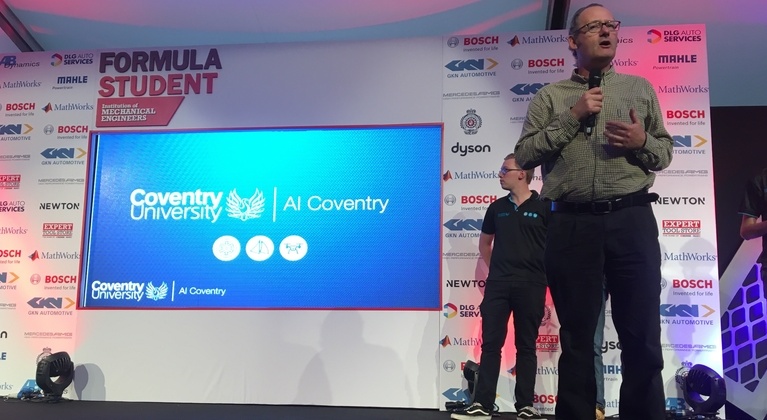 By sharing their expertise, Coventry University academics are also supporting other universities in the UK to develop their own autonomous vehicle platforms and solutions.