Coventry University and JLR collaborate to create innovative car seat which can help relax drivers in a heart...beat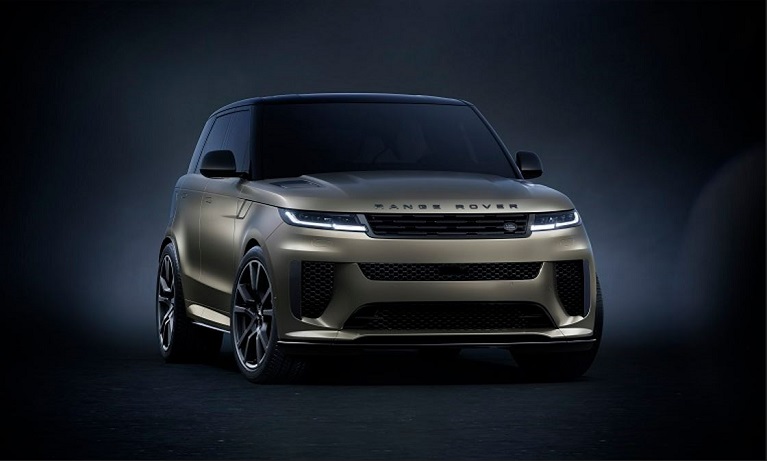 Student news / Research news / Business news
---
Thursday 19 October 2023
Press contact
---
Coventry University and JLR have collaborated to design a unique new seat that uses sensory music energy pulses to help reduce heart rates allowing drivers to relax or stay alert.
The New Range Rover Sport SV, the most powerful and dynamic Range Rover Sport ever, will feature the new sensory audio system which uses SUBPAC AI optimising software to deliver wellness benefits to drivers and front seat passengers.
The immersive system has been created in collaboration with Coventry University. Combining sporting luxury with innovative performance-enhancing technologies, the multi-dimensional audio experience will allow front seat occupants to not only hear but feel the sound.
JLR and tactile audio industry leaders SUBPAC, who are used by the world's top recording artists, collaborated with staff and students from the National Transport Design Centre and the School of Media and Performing Arts at Coventry University to develop the Body and Soul Seat (BASS).
Working in harmony with New Range Rover Sport SV's 29-speaker, 1430W, Meridian Signature Sound System, the Body and Soul Seat analyses media in real-time, generating high fidelity audio energy pulses via transducers aligned to front seat occupants' backs, to create the most engaging and immersive in-car audio.
Beyond immersion in music, the Body and Soul Seat Wellness programmes can help enhance New Range Rover Sport SV's front-seat occupants' mental and physiological wellbeing by influencing heart rate variability (HRV) – the variation in time between each heartbeat. High HRV is indicative of lower stress levels and relaxation.
I am really delighted to have supported this exciting and impactful project on behalf of our School of Media and Performing Arts.

Our challenge for this prestigious project was to produce custom tailored music fitting various atmospheres and moods, and further to apply a multi-channel mix which would be able to induce different levels of attention in vehicle occupants. The wellness channels of the music were conceived to melt with the melodies and themes of the music while the new technology in the New Range Rover Sport SV has allowed us to individually and simultaneously address multiple speakers which can deliberately prompt a reaction from the driver.

It was a pleasure to work with JLR and to see our work embodied in this amazing new feature.

Dr Susanne Grunewald, Lecturer in Game Audio and Media Composition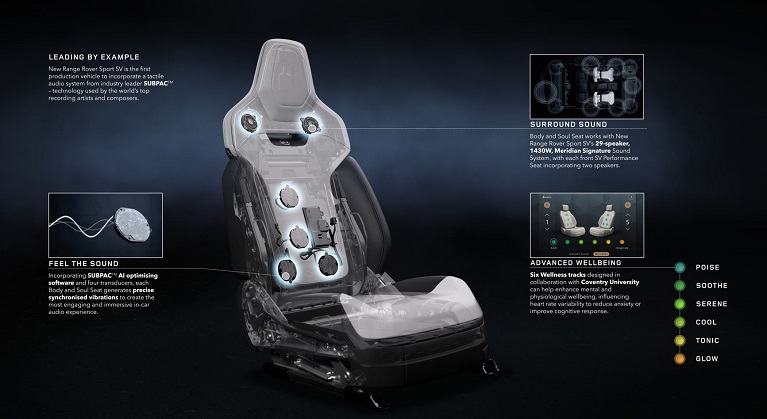 The Body and Soul Seat from the new Range Rover Sport SV
The new Range Rover Sport SV delivers an optimum blend of supreme performance, unrivalled desirability, capability and refinement.

This specially designed Body and Soul Seat epitomises our vision of modern luxury for our clients and we're very proud of the regional collaboration with Coventry University alongside global industry leaders SUBPAC, in achieving this first of its kind for Range Rover.

Nick Collins, Executive Director of Vehicle Programmes at JLR
Find out more about our music and audio production course.