Study highlights need for remote working policy to help level the playing field for workers with disabilities and/or neurodiverse conditions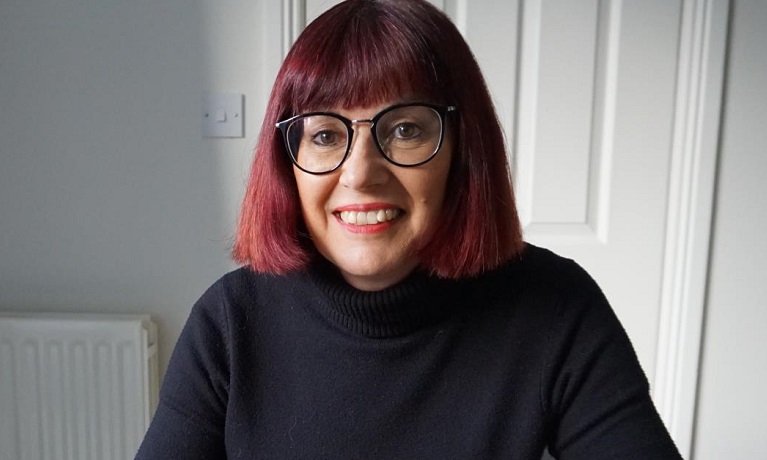 ---
Tuesday 20 December 2022
Press contact
---
A new research study led by Coventry University highlights the need for an overarching government policy on remote working to help level the playing field for disabled and neurodivergent workers.
The COVID-19 pandemic forced millions of people across the UK to work from home and many firms have now adopted remote or hybrid working as the norm. But the research shows that while there are clear advantages for some people, remote working poses new problems for some workers with additional needs.
Dr Christine Grant, a researcher in the Centre for Healthcare Research at Coventry University, launched the Remote4All project in a bid to fill a gap in understanding the impact of home working on the disabled and neurodiverse community of workers.
Dr Grant worked with NHS Employers, Vodafone, Coventry City Council, Leonard Cheshire, Dyslexia Box, SEND and other disability charities on the project. It was supported by the UK Economic and Social Research Council, part of UK Research and Innovation, through the Digital Futures at Work Research Centre's Innovation Fund.
The research explored lived experiences of working remotely and found advantages and disadvantages can depend on an individual's needs and specific disability and/ or neurodiversity. Six themes emerged including; choice of communications, accessibility and technology use, managing work-life balance, social isolation, and line manager support.
Our research has revealed that there is no 'one size fits all' solution.

Working regularly from home may help some neurodivergent individuals by limiting social interactions and providing a greater control on their environment but may trigger serious difficulties with work-life balance for others. Online meetings might be particularly effective for employees with physical disabilities but become immensely challenging for people with sensory impairments or neurodiversity.

The employees we spoke to about their lived experiences agreed on the importance of understanding and listening to the individual needs and the importance of line managers understanding of accessibility and optimisation for all.

This project has evidenced the need to develop key guidance and an overarching policy on remote and flexible work that has to be properly and intrinsically inclusive for all.

Dr Christine Grant, a researcher in the Centre for Healthcare Research at Coventry University
Line managers play a key role in promoting inclusiveness and helping to identify appropriate support, so training and guidance for line managers should be a key priority.
The research also spotlighted the need to rethink the recruitment and career development processes for people with disabilities or neurodiversity to optimise the access and use of remote working practices.
Research like this is really important as it allows us to hear from employees on how we can make our working environment accessible for all. We are thrilled to see that the planned launch of our new 'Inclusion Standards' aligns to the research findings, and that we are promoting inclusion and diversity for all our employees in the right way.

We are looking forward to continuing our collaboration with Coventry University so we can continue to learn and support all of our employees.

Carl Clarke, Director Talent, Learning, Leadership & Skills at Vodafone
The collaborators are planning on producing an employee and employer toolkit focussing on the outputs from this study and plan to continue their research in this area.
Dyslexia Box is proud to be part of the innovative work of the Remote for All project. Over the past 12 months, we have worked with the project team, provided subject matter guidance and research support, and facilitated participant recruitment. The project is the first to explore the lived experience of disabled and neurodivergent workers in remote working contexts, an area previously under-researched.

We look forward to further working with the team to embed the findings into our existing Neurodiversity Awareness Training service and developing other research outputs.

Dr Deborah Leveroy, Neurodiversity and Inclusion Lead at Dyslexia Box
Discover more about the project.
Watch an animation about the project.