Coventry University celebrates city's links with American civil rights hero Frederick Douglass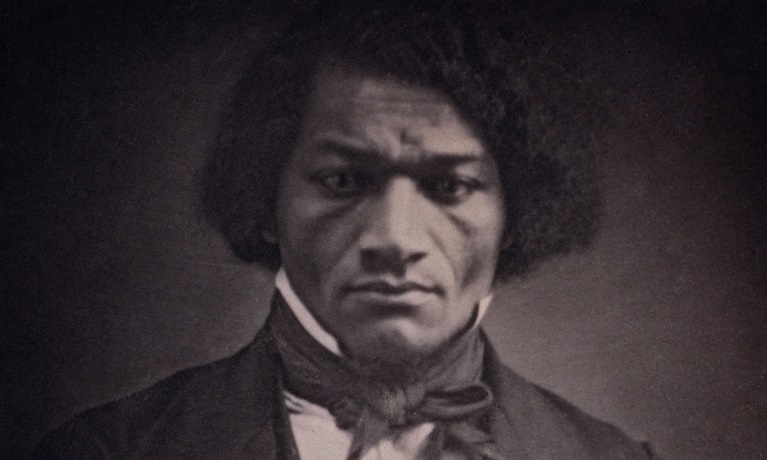 ---
Thursday 24 March 2022
Press contact
---
Coventry's rich civil rights heritage is being celebrated on a new website launched by Coventry University's History department which shows the relationship between the city, the anti-slavery campaigner Frederick Douglass and Black Lives Matter.
The Frederick Douglass in Coventry Project is a collaboration between staff and students of the History programme at the university. The website includes an online exhibition that illustrates some of the ways in which peoples of African descent resisted slavery and racism.
Douglass visited Coventry in the mid-19th century and embarked on a speaking tour to drum up support for the campaign to end slavery in the United States.
Born into slavery around 1817, Douglass spent the first 21 years of his life as a slave in the state of Maryland. Despite being denied an education – most masters believed it was dangerous to teach slaves how to read or write – Douglass was able to trick local white children into teaching him his letters.
This opened up a completely new world to Douglass, who learned new concepts and ideas, and set him on the path to freedom. He escaped slavery in 1838 and quickly became a leading voice in the abolitionist movement. In 1845 he published his first volume of autobiography Narrative of the Life of Frederick, An American Slave, which became a landmark piece of African American literature.
Fearing that his former exploiter would attempt to kidnap him back into slavery, Douglass travelled to Britain in 1845 where he commenced a long speaking tour. In January of 1847, Douglass visited the city of Coventry and delivered three public lectures between the 21st of January and the 2nd of February.
The final of these lectures was delivered at St. Mary's Guild Hall to a receptive and enthusiastic audience. When he took the stage, Douglass noted that he was surrounded by a 'sea of upturned faces [who] filled him with hope that the day was not far distant when there would be not a slave in all the world'.
The Frederick Douglass in Coventry Project is helping to connect our city to a part of its history that is not often re-told. Coventry is a city with a deep history of standing up for human rights, of promoting equality, and campaigning for civil rights.

Since our launch, Frederick Douglass in Coventry has inspired the creation of new exhibits (St. Mary's Guildhall) and memorial projects (Gallery of Living History). This new website is designed to provide learning resources to help people learn even more about Douglass's amazing life - and his connection to our city.

Dr Darren R. Reid, Assistant Professor of History and Course Director for BA History
Find out how you can study history at Coventry University here.